That New Bill And Ted Film May Not Happen After All And How Bogus Is That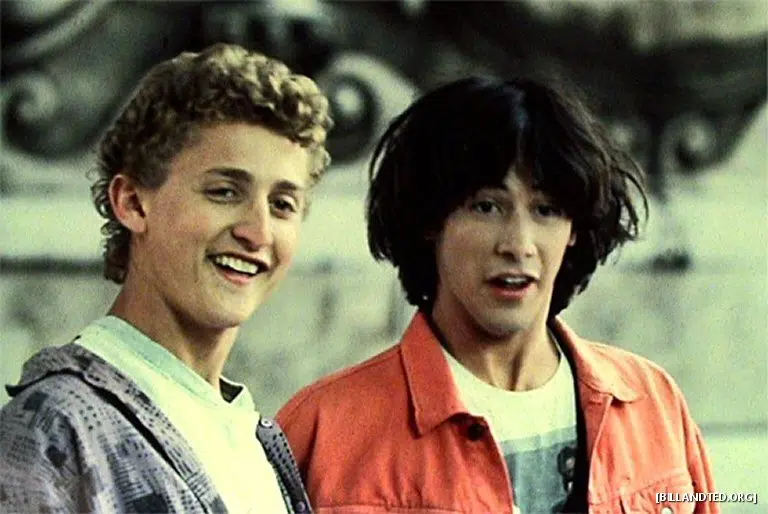 Back in May, I told you about plans being made for a third Bill & Ted film, Bill & Ted Face The Music – a development about which Keanu Reeves and Alex Winter seemed pretty excited.
Welp, it appears that Keanu, at least, might not be quite as hyped today: some decidedly non-radical news from Yahoo! Entertainment suggests that the latest chapter in the adventures of Bill S. Preston and Theodore Logan might not be happening after all, thanks to development hell. "I don't know if [Bill & Ted 3] is a reality," Reeves says. "We've been trying for a long time to get that film made, and it still has its challenges."
Apparently, said challenges are just your everyday run of the mill logistics issues which plague plenty of films. You know, the pesky bureaucratic crap. "I really love the characters, and I think we have a good story to tell," Reeves says. "Part of it is business stuff—financing, rights, deals. Nothing creatively."
Will the industry bigs be excellent and allow Bill and Ted to be triumphant and party on? Or will it all be heinous? Stay tuned.
---
Love, Dr. Scott James

Subscribe to Scott's Now posts via RSS

Report A Typo