it just got easier for couples to get a divorce in B.C.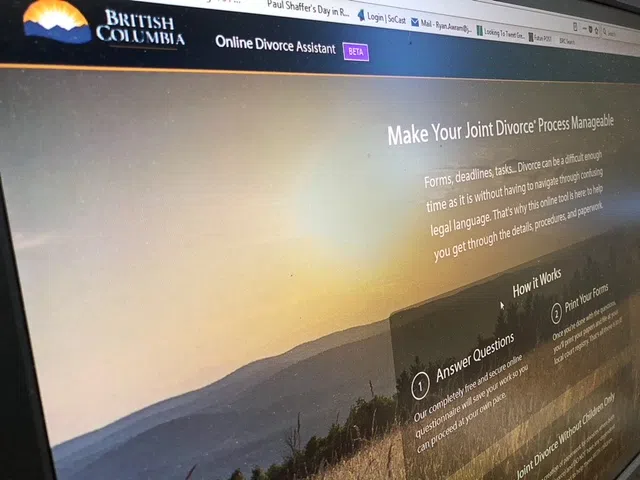 Jul 11, 2018
Ryan & Heather
The B.C. government has announced the launched of a new online tool to help couples with finalizing a divorce.
The Online Divorce Assistant Application helps people complete documentation for joint-filing divorces. For now, this service only handles the creation of paperwork for divorces where both partners agree they want a divorce (Joint Divorce) and don't have any dependent children.
It takes about 15 to 30 minutes to complete. After finishing the application, users print out the documents, and take them to a court registry for filing.
The new tool is meant to "speed up the processing time and create better access to services by eliminating filing errors. It will also save time, and reduce demand on court administration staff," the government said.
Close to 10,000 divorces are filed each year in the province with 30% of those filed jointly.
The plan is the expand the service in the future to help divorcing couples with children.