Spirit Lifter Pilsner for John Mann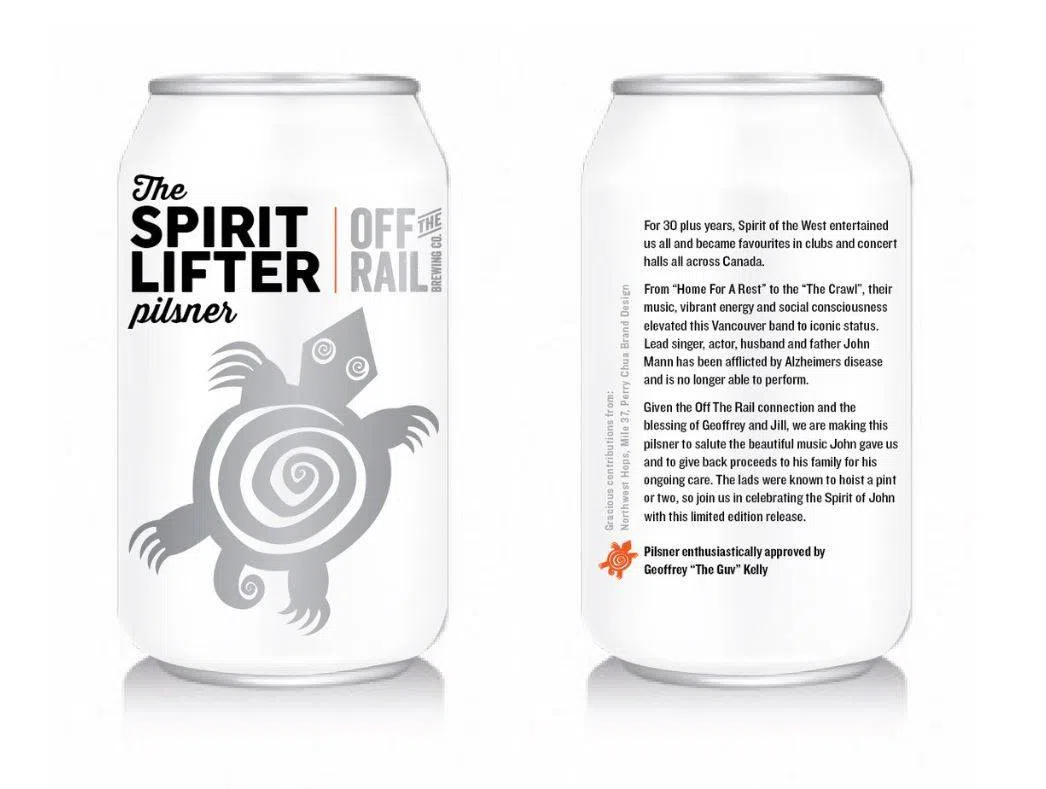 Jul 06, 2018
Megan Gibson
Looking for a way to support Spirit of the Wests' John Mann in his fight against early on-set alzheimer's? Have a beer for him!
Off the Rail Brewing in Vancouver has released Spirit Lifter Pilsner, a special edition brew in honour of John Mann. The proceeds will go directly to Mann's family to help with his treatment and care of early on-set alzheimer's with which he was diagnosed in 2014.
Spirit Lifter Pilsner is currently available until September 1st at BC Liquor Stores and licensed retail locations. Currently in Victoria, Spirit Lifter is listed as available at the Hillside, Saanich, and West Shore BC Liquor Store locations.
Read more about Spirit Lifter via the Georgia Straight. 
~Megan