Remains near Ucluelet identified as missing sailors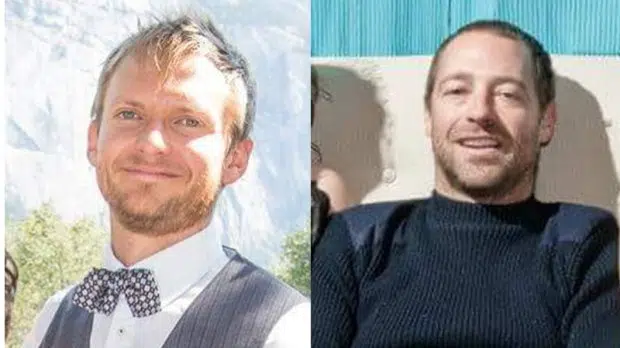 RCMP and family members say the remains of two people discovered near Ucluelet earlier this month have been identified as two missing sailors.
Ryan Daley and Dan Archbald were last seen leaving the Ucluelet small craft harbour after finishing a sailing trip and docking there in mid-May.
They were reported missing to police when they failed to contact friends and family after arriving back. Their disappearance was deemed suspicious by Island RCMP investigators.
RCMP reported last week that the remains had been found by a woman walking her dog.
Inspector Dave Hall, Officer in Charge of VIIMCU said in a release, "Identifying Mr. Daley and Mr. Archbald is a significant step in this investigation. We can now focus our attention on answering the who, what, when, where and why, in an effort to determine who is responsible for their deaths."
Hall also says in a release that there's no evidence at this time to suggest the deaths are connected to the mysterious disappearance of Ben Kilmer.  Kilmer is the man that went missing in the Cowichan Valley around the same time as Daley and Archbald.
Hall also had a warning in the release for people following the case:  "the widespread use of social media and the internet as sources of information risks drawing linkages that do not exist, or spreading false information that becomes increasingly difficult for police to untangle in their investigation."
RCMP confirmed investigators are treating this as a homicide and not a random incident.