Saanich fire crews put out grass fire on Blanshard St.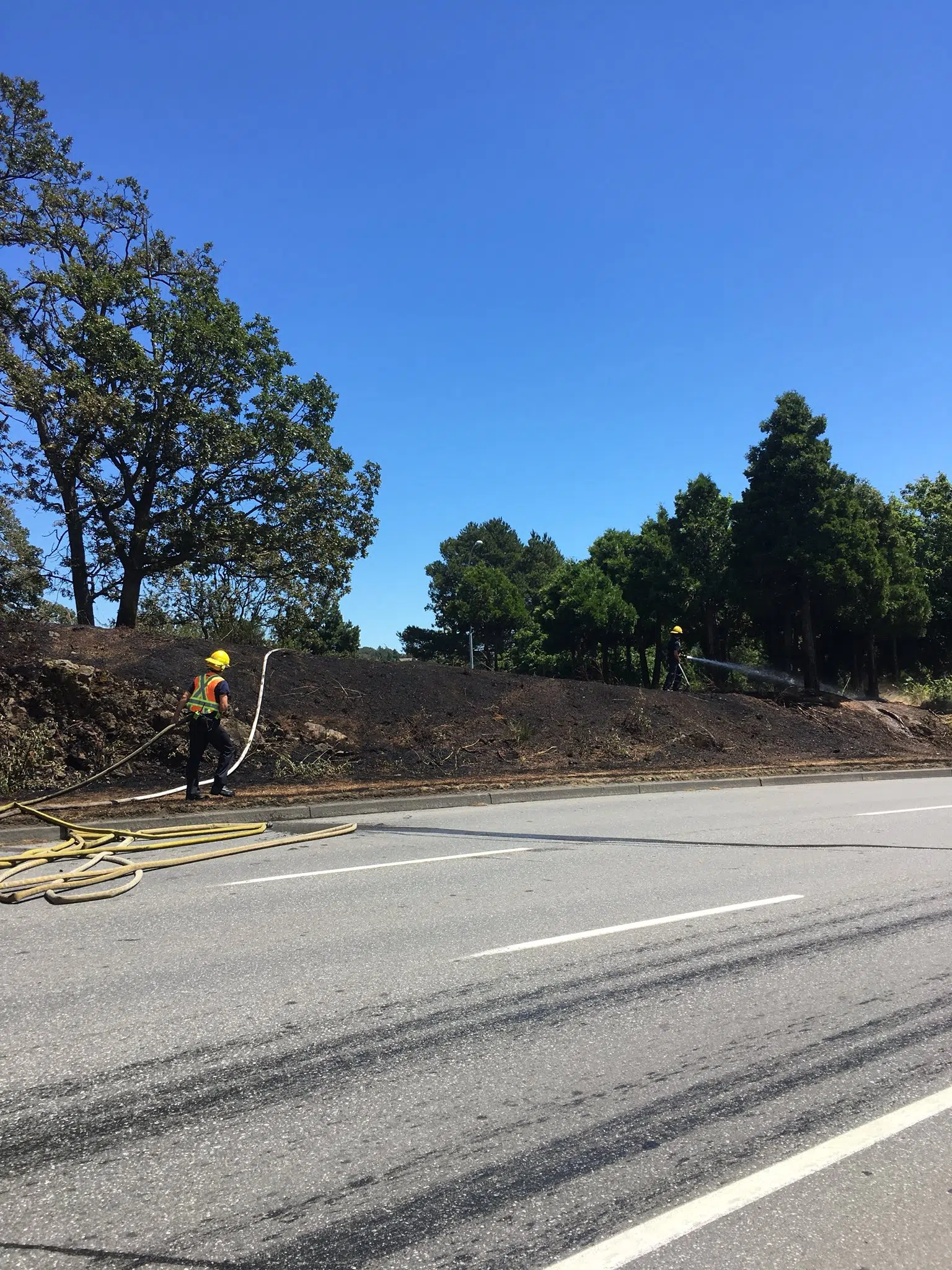 Saanich Fire Crews acted quickly on Tuesday afternoon to put out a brush fire in the grassy median near Saanich Road.
Fire Captain Rob Jones says they were able to get there within minutes.
"When we first arrived, the fire was approximately 30 by 50 it was heavy smoke and heavy fire that was spreading to the northbound lanes in the winds."
Jones says getting to the fire so quickly, they were able to save a lot of the park area.
Jones says it's unclear exactly what started the blaze, but he's reminded people to be careful with discarded cigarettes.
"We had a dry early start to the spring and a dry summer last year and we are still seeing the remnants of that now.
The fire shutdown and snarled traffic in the uptown area for a couple of hours.
Southbound traffic on Blanshard at Saanich Rd has been reopened after brush fire. Fire officials say conditions are very dry right now so be carful with your discarded cigarette buttes. Still unknown how this one got started. #yyj #yyjtraffic pic.twitter.com/mxukerizeR

— Art Aronson (@ArtAronson) June 26, 2018