After Eight Years, Gin Blossoms Return With A New Album — Here's The First Single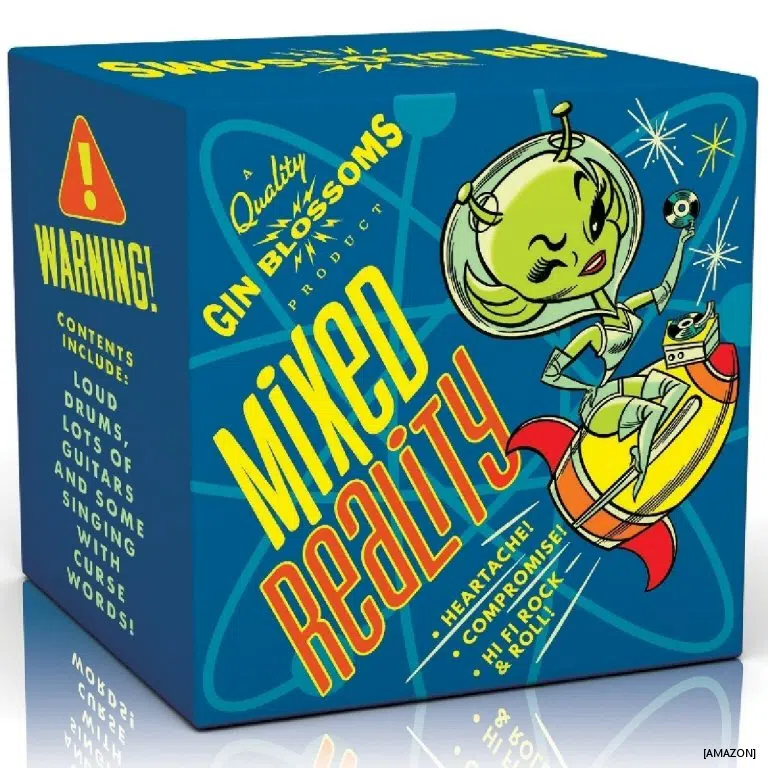 We last got new music from Gin Blossoms in 2010, and even frontman Robin Wilson and the band say they're surprised about the long break: "We were overdue and we wanted to write and record songs," he says, and at long last, we have a new disc from them, titled Mixed Reality.
The original plan was to put out a single each month over the course of a year, and then assemble them for an album; that didn't pan out. But after Wilson bumped into Don Dixon of R.E.M. production fame, things began to fall into place, and Wilson seems pretty fired up about the lead single."I think it's one of the best things I've ever written," he raves. "I wanted it to be something universal. In a lot of ways I'm singing about being a single parent, and also I was thinking a little bit about the hype that I've done with the Love Hope Strength Foundation (for cancer and leukemia victims), the trips and everything where you're doing something that's really difficult and you're taken out of your comfort zone and you really have to reach inside yourself to be a part of the scene and to accomplish something that's bigger than yourself. That's where my head was at — and I wanted to write something that was like a Tom Petty song, that everyone could relate to."
Mixed Reality arrived Friday June 15; here's that first single, Break.
---
Love, Dr. Scott James

Subscribe to Scott's Now posts via RSS

Report A Typo