Paul McCartney Says George Harrison's Penchant For Being A Sweary McSwearface Helped The Beatles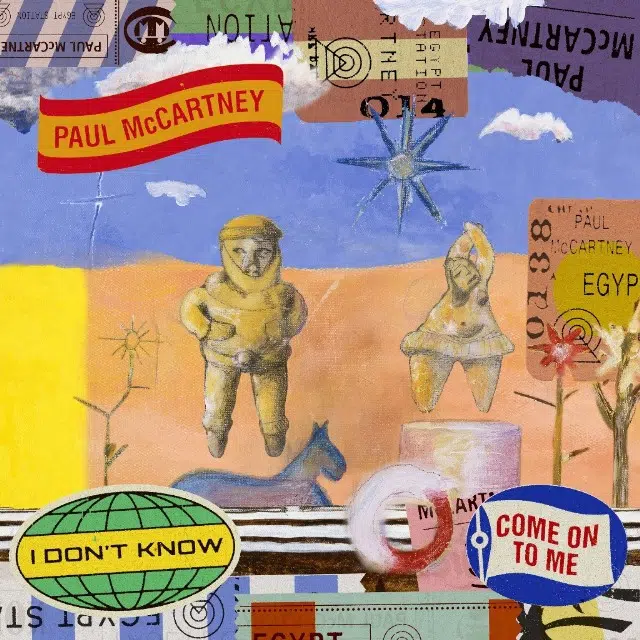 Good pal of animals Sir Paul McCartney, chatting to hacks about his forthcoming album, revealed that George Harrison's expletive-heavy rants would often give The Beatles a way out of doing things they didn't particularly want to do.
Says McCartney, "George would often be the one — when we'd be having to do something we didn't fancy — who would just go, 'Why are we f*****g doing this? What the f**k? What the f****'s this? I don't f*****g want to do this!' And then it was like, 'yes!'
"You'd maybe say, 'George, I think we have to do it," McCartney continued. ""'I'm not f******g doing it!' and you'd be going, 'Yes, great!' so none of us have to do it. He's got us off it! And it was brilliant, always good to have one of them around, you know? I have to do that for myself now."
Well, now. Apparently what Paul does f******g want to do these days is record albums: his first in five years is coming on Friday September 07 and is titled Egypt Station. In a media release, he says, "I liked the words 'Egypt Station'. It reminded me of the 'album' albums we used to make … 'Egypt Station' starts off at the station on the first song and then each song is like a different station. So it gives us some idea to base all the songs around that. I think of it as a dream location that the music emanates from."
A couple of tracks have already been released as a double A-side single, Come On To Me and I Don't Know.
---
Love, Dr. Scott James

Subscribe to Scott's Now posts via RSS

Report A Typo