Ride Or Volunteer In The 7th Annual Ride Don't Hide Community Bike Ride To Support Mental Health Initiatives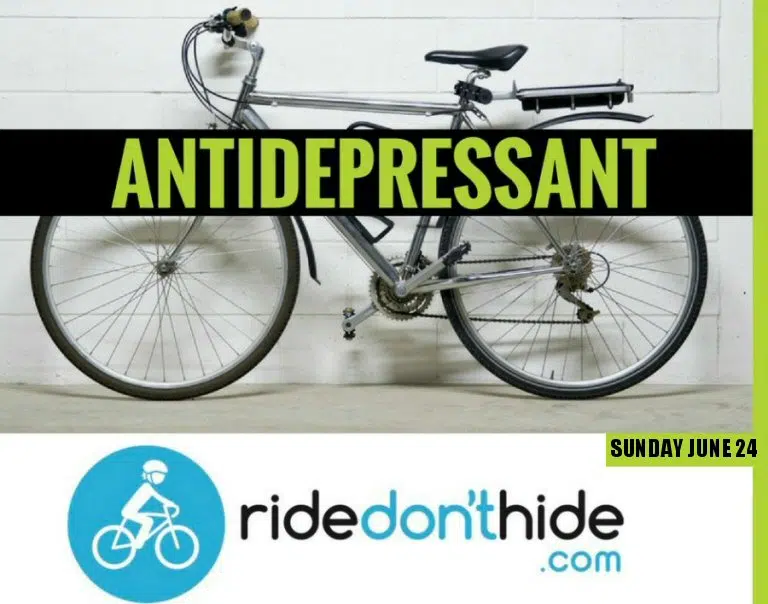 The Canadian Mental Health Association's Ride Don't Hide event, which raises funds and awareness for mental health initiatives, has a new launchpad this year: the ride will start this Sunday at Windsor Park. The ride, which was started ten years ago by Michael Schratter, a Vancouver teacher who lives with bipolar disorder, has raised more than $6 million so far.
Last year, over 350 riders were a part of the Victoria event and raised more than $82,000, with all money raised in Victoria staying in the city. This year's goal is $100,000, and there are five routes from which to choose, for riders of all experience levels: 100km, 50Km, 28km, 18km, 7km, and new this year, a 5km walk. Bronze medal Olympian Gillian Carleton and silver medallist Silken Laumann will kick off the 50km ride, and the finish will feature a short program, entertainment, prizes and Red Barn wraps.
Ride volunteers are needed — if you're interested in helping out, call Niki at 778 350 6746 or 250 216 4228. Your Ride Don't Hide registration info is right over here.
If you need, or if someone you know needs help dealing with a crisis, please don't hesitate to ask for that help.
---
Love, Dr. Scott James

Subscribe to Scott's Now posts via RSS

Report A Typo