The Police save the best for last: Synchronicity turns 35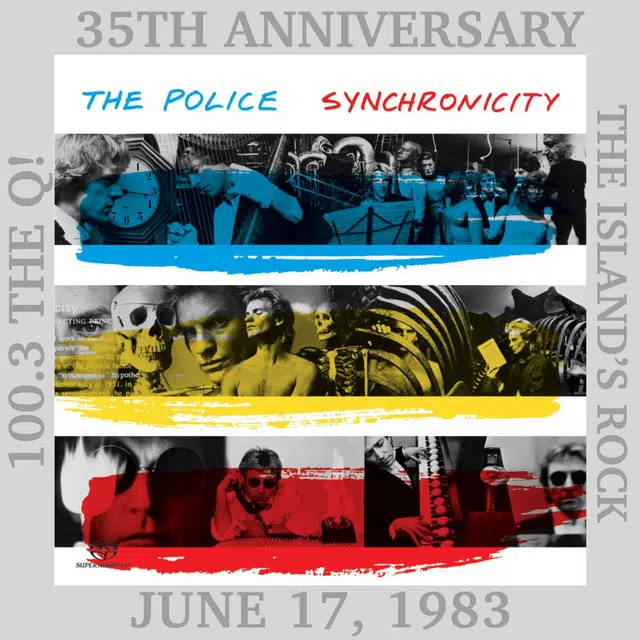 Jun 15, 2018
Ryan & Heather
Sting, Andy Summers and Stewart Copeland ended their short five year and five album recording career with their masterpiece.
On June 17, 1983, the Police released their last studio album, Synchronicity. Recording the album was reportedly not an enjoyable process for the band. The three members recorded their parts individually in separate rooms and over-dubbed at different times. It turned out to be their most successful album.
Hit singles were "Every Breath You Take", "Wrapped Around Your Finger", "King of Pain", and "Synchronicity II". Synchronicity marked a shift away from the reggae/ska influences of their first four albums.
It was also the perfect album for the new video generation. Except for "King of Pain", the singles were accompanied by music videos directed by Godley & Creme.
100.3 The Q! celebrates the 35th Anniversary of the release of Synchronicity on June 17, 2018.