If You Were At That Steve Miller/Peter Frampton Show, You Might Be On Their New Live Album, Too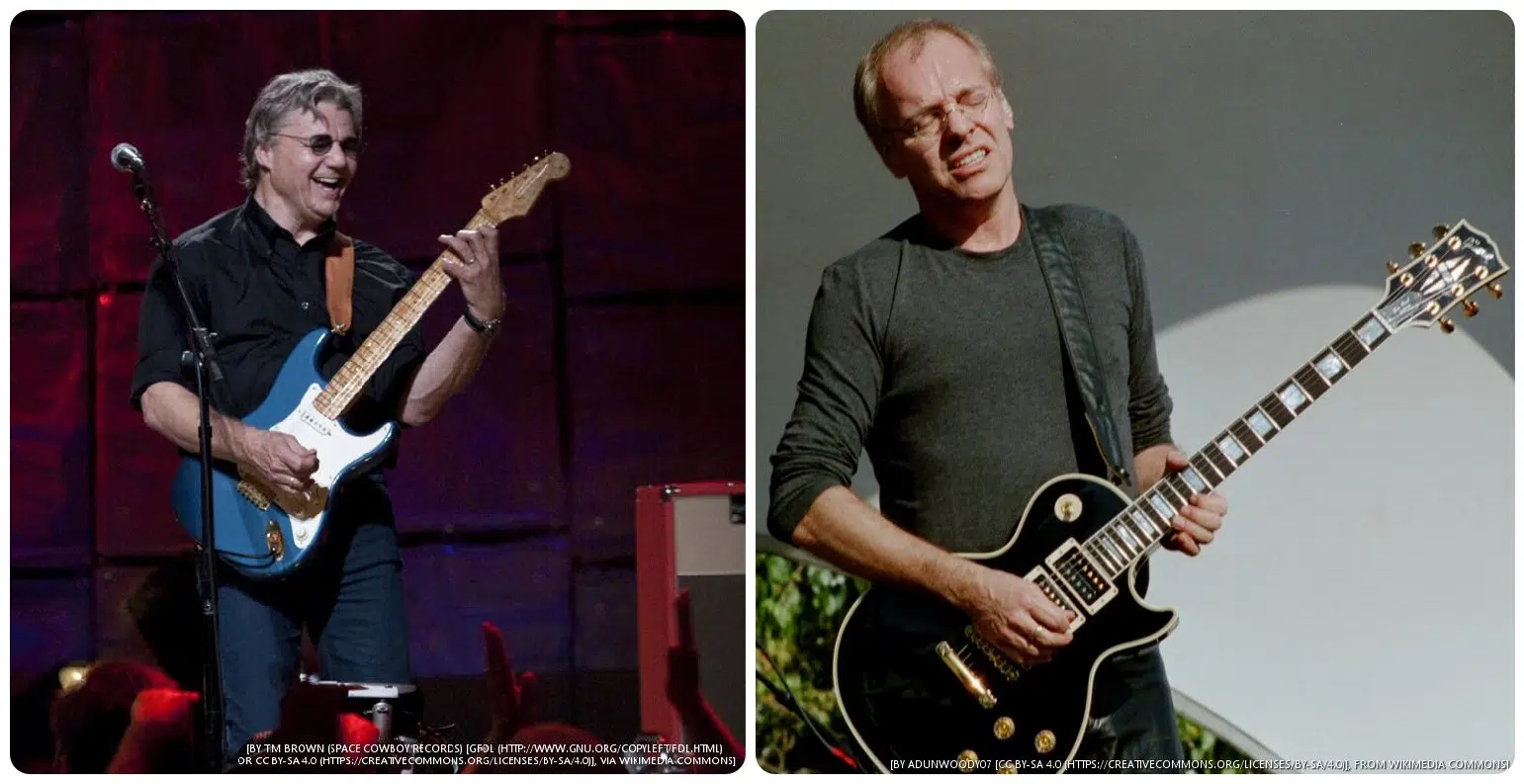 When Steve Miller and Peter Frampton played Save-On-Foods Memorial Centre recently, the hard drives were busy capturing every musical moment — and some of those moments may show up on a forthcoming live album.
Miller says that they're putting a record together which will lean towards blues territory, showcasing tunes like Freddie King's Same Old Blues, Elmore James' Stranger Blues, K.C. Douglas' Mercury Blues and more. "Jamming together has turned out to be a real interesting thing," Miller says. "We're just having fun. It's an added bonus to the tour, just a really, really great musical combination. [The record] is pretty much everything we've jammed from last year up through this year. As we go on we'll add more tunes — some Muddy Waters things and some Ray Charles things. We're going through all of our favorite blues tunes and playing them."
There's no word yet on when the album will drop, although he speculates that it might be out in 2019. "We've assembled a lot of it, and we're listening to it and we're going, 'Oh, that's a really good take. Oh this is really great.' And when it's done it's done, and that's when we'll put it out."
There's quite a bit of history behind this hookup. "I met [Frampton] when I recorded my first album at Olympic Studios [in London], so it's been 50 years. It's a very exciting part of the show, when Pete comes out and we play together, and we're getting a lot of requests to do more shows so we said, 'Let's run this thing. We won't have to stop it until it's time to stop.'"
Miller is also rummaging around in the vaults, as this year marks the 50th anniversary of his first two records. "Once I got into it I've enjoyed it and have realized some of the really good work we did and all the great people I've worked with and all these things. That's been interesting," he says. "Fifty years — It's amazing how fast a life goes by. So we're trying to gather all the outtakes and interesting bits that weren't released and songs that were recorded that were never released, and we found some really good stuff." He's also working on a photo book which will probably be part of whatever retrospective package is issued, most likely next year.
---
Love, Dr. Scott James

Subscribe to Scott's Now posts via RSS

Report A Typo