Paul McCartney Confirms "Carpool Karaoke" Episode, Pub Tests A New Song.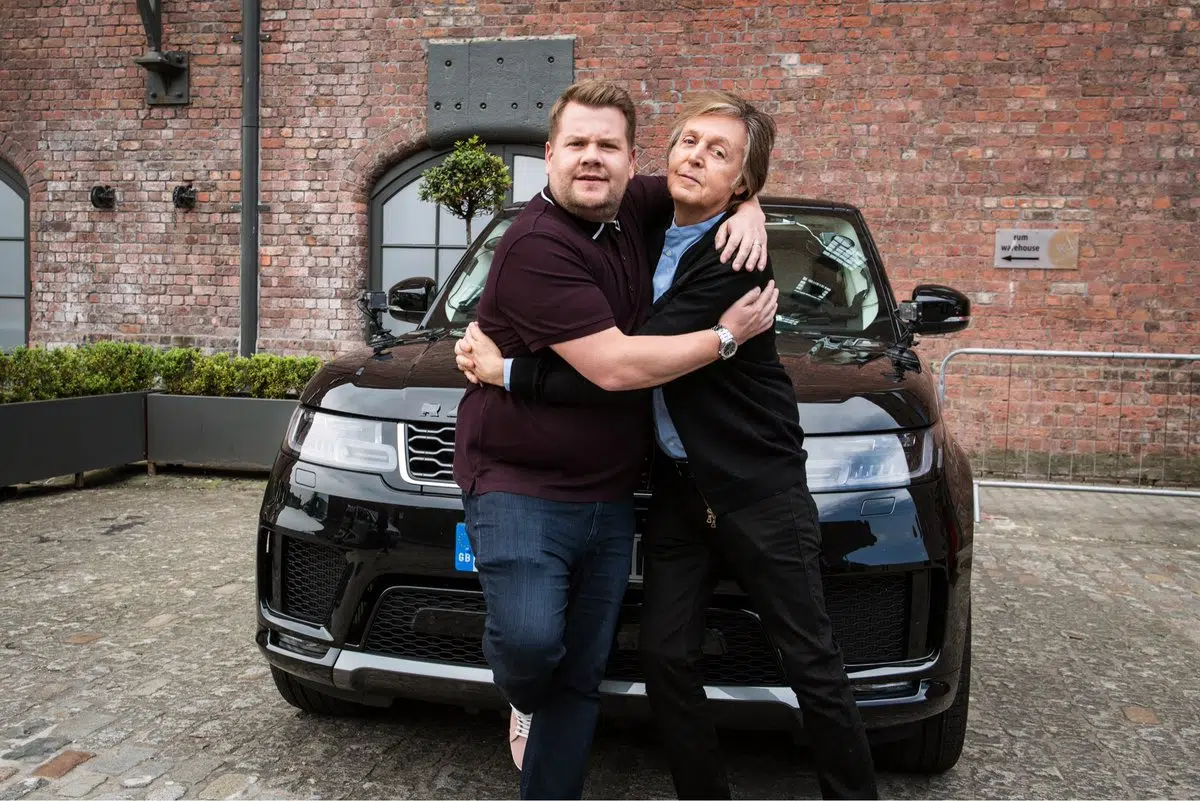 Jun 14, 2018
Graham Caddy
Paul McCartney will join James Corden for "Carpool Karaoke" during The Late Late Show's upcoming London episodes. McCartney's appearance on the popular segment has been rumored since he and Corden were spotted in Liverpool on June 9, visiting several Beatles-related sites.
It's looking more and more likely that a new Paul McCartney album is heading our way. Footage has emerged of the Beatles legend debuting a brand new song called "Come Home to You" during his recent surprise show at a small pub in Liverpool. "This hasn't been released yet. … It's the first time we played it for anybody," McCartney says before he and his band count into the appealingly choppy rocker.
Back in January, during a Q&A on his official website, McCartney noted that he was "putting the finishing touches" on a new album, which would be his 17th solo studio LP.
~Graham