Please Welcome Your New Western Canadian Music Hall Of Famers, Grapes Of Wrath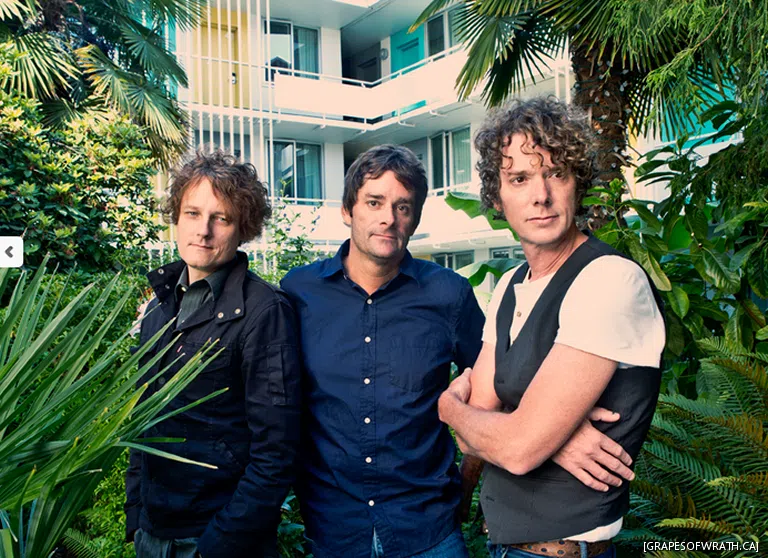 Well, it's about time. Kelowna's Grapes Of Wrath have been at it for four decades or so, they're finally taking their well-deserved place in the Western Canadian Music Hall Of Fame, and they're being induced in their home city of Kelowna, which will be the scene of the Western Canadian Music Awards at BreakOut West in October.
Formed in 1983, the Grapes delivered a few classic Canuck albums, broke up a few times, and got back together most recently in 2010, with their High Road album coming three years later. Says cofounder Kevin Kane in a media release, "We are especially excited to be receiving this honour in Kelowna, the town where we got our start. Incredible to think that it's been 40 years since we were two teens and a tween, gathering every Friday night in a basement in Glenmore to bash out British Invasion and punk rock songs."
Western Canadian Music Alliance executive director Robyn Stewart notes, "The Grapes of Wrath will join a great group of past inductees who have built the Canadian music scene and have been recognized worldwide as a key element in the soundtrack of the past few decades. We are incredibly excited to honour them with this induction in Kelowna."
Grapes Of Wrath will be part of the Laketown Rock lineup this year on the Canada Day weekend at Laketown Ranch; they'll receive their award at the BreakOut West Industry Awards brunch on Thursday October 13, and will perform as part of that festival. BreakOut West runs from Wednesday October 10 til Sunday October 14 in Kelowna; the list of Western Canadian Music Awards nominees includes Jesse Roper and Leeroy Stagger.
---
Love, Dr. Scott James

Subscribe to Scott's Now posts via RSS

Report A Typo