Texas Flood at 35: "sparked a revitalization of the blues"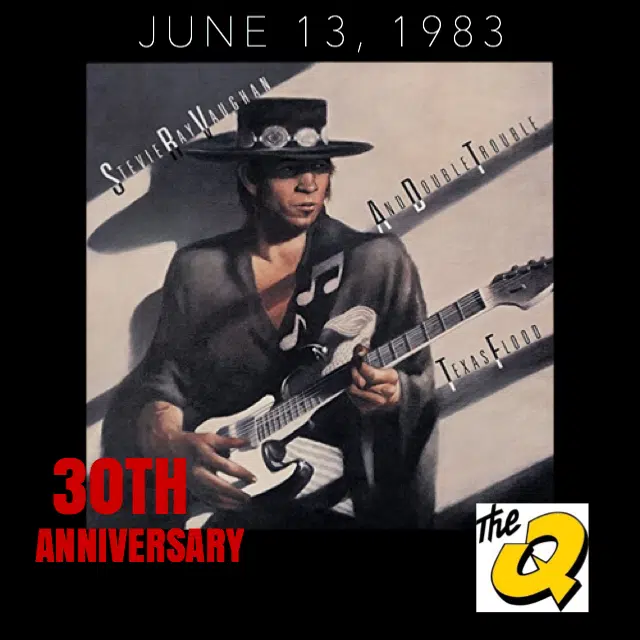 Jun 11, 2018
Ryan & Heather
100.3 The Q! celebrates the release of Stevie Ray Vaughan and Double Trouble's Texas Flood. Thirty-five years on and Texas Flood is still rightly held up as a landmark album. It has that rare combination of incredible musicianship, great songs and great performances.
Unsigned and without a contract, Stevie Ray Vaughan, Tommy Shannon (bass) and Chris Layton (drums) recorded their first demo album in three days and send it to a major talent scout John Hammond. He was so impressed that he got Stevie Ray Vaughan and Double Trouble their first record deal.
For many fans, it was their first introduction to the blues. It sounds as fresh today as it did back in June 1983, when it was first released.