Rolling Stones 'rebound album' "Some Girls" turns 40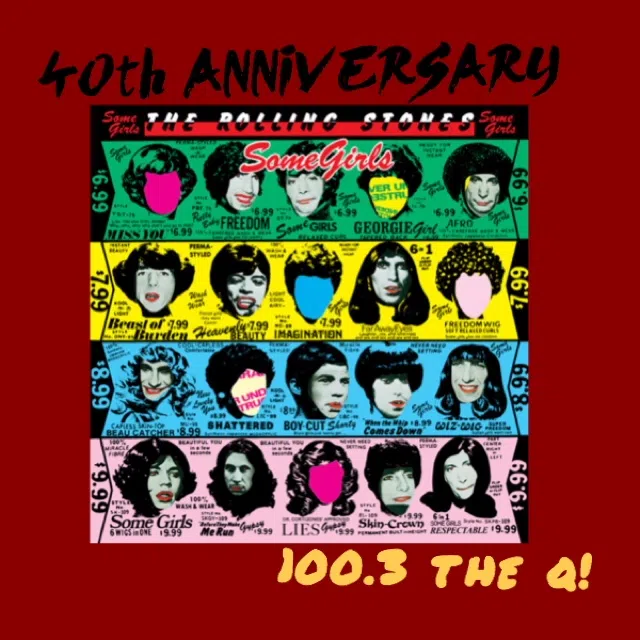 Jun 07, 2018
Ryan & Heather
In the era of punk and disco, the Rolling Stones put out one of their strongest albums in years. Many reviewers called it a classic return to form, but at the same time very much an album that was a sign of the times.
Released on June 9, 1978, Some Girls found Mick and the boys recharged.
The album was the Stones 14th British and 16th American studio release. It was also the first album to feature Ronnie Wood recorded with him as a full member. For the first time since  Beggars Banquet, the core band of Jagger, Richards, Wood, Charlie Watts, and Bill Wyman would be the main musicians on a Rolling Stones album, with a few extra sidemen.
Ten tracks incorporating elements familiar to fans, but all over the musical map.  "Miss You," "Beast of Burden" and "Shattered" were Top 40 hits.
100.3 The Q! celebrates one of the most important albums of the Rolling Stones career.