Vancouver-Nanaimo high-speed ferry will launch from SeaBus terminal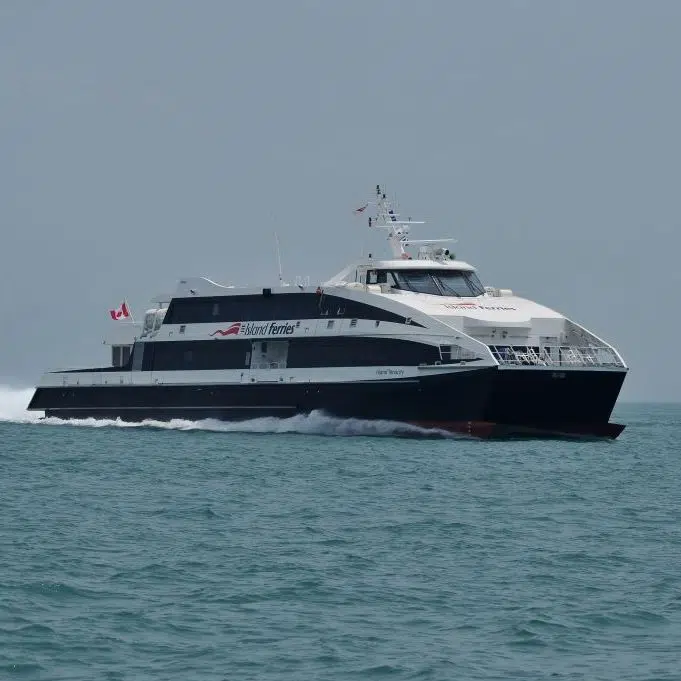 Jun 06, 2018
Ryan & Heather
A new Nanaimo-Vancouver foot passenger ferry using high-speed catamaran vessels plans to launch from downtown Vancouver's SeaBus terminal.
Island Ferry Services originally planned to launch the service this summer but delays continue. The company confirmed negotiations with TransLink continue for the use of the SeaBus terminal at Waterfront Station. The use of the terminal must also be approved by the Port of Vancouver.
Island Ferry Services reports other work that must be done before the service can carry its first passengers include hiring and training ship and terminal staff, and the testing of the ship from the construction yard.
The company spent $40 million on a construction order in Singapore for two new catamaran ferries. Each vessel will have a capacity for 376 passengers and speeds allowing a one-way trip between downtown Vancouver and downtown Nanaimo in just 68 minutes. Fares are expected to start at just $25.00.
BC Ferries crossing time from West Vancouver to Nanaimo is 100 minutes, plus the driving time to and from Horseshoe Bay.