Canadian government buys Trans Mountain Pipeline for $4.5 billion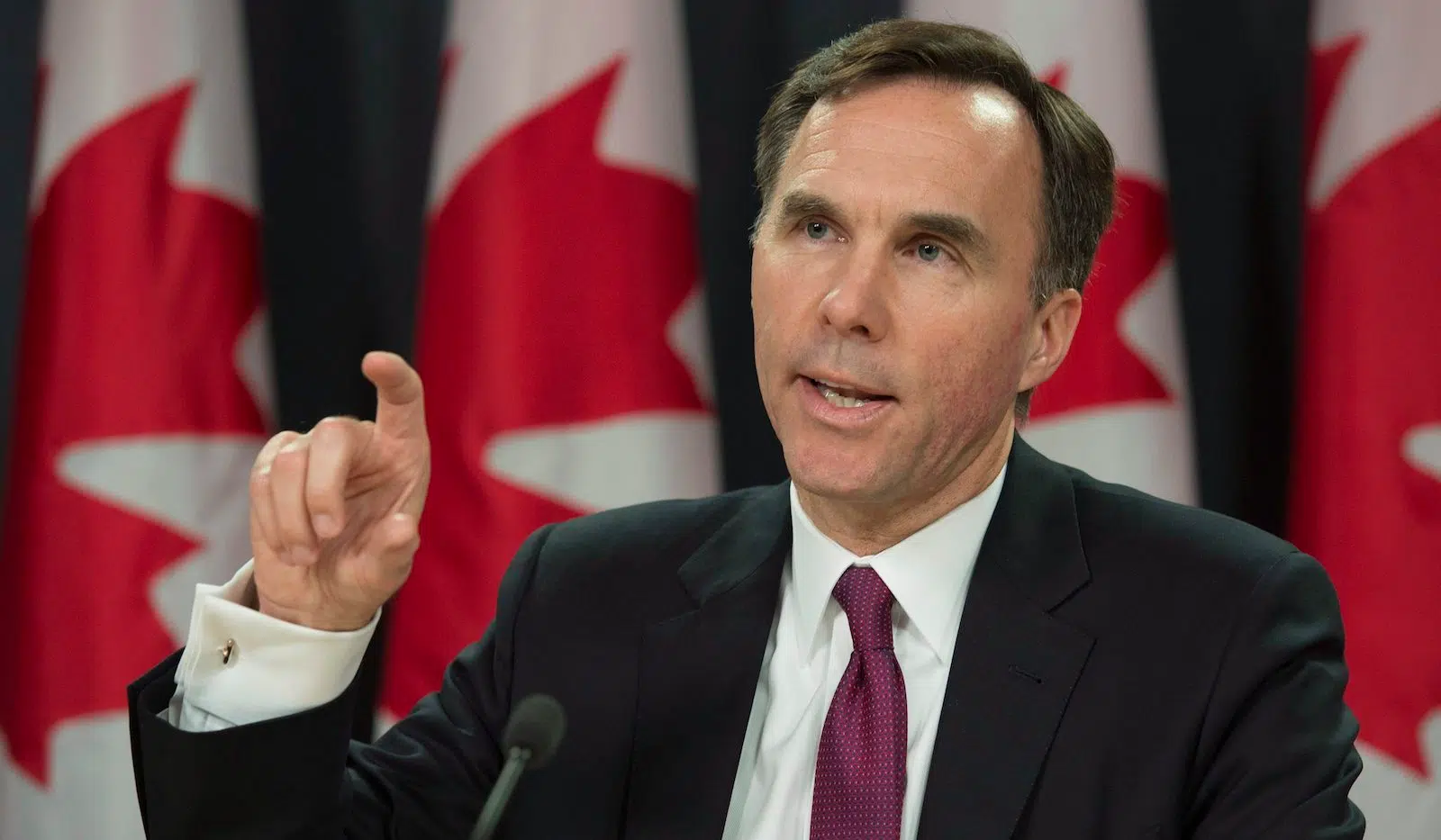 The federal Liberal government is spending $4.5 billion to buy the controversial Trans Mountain pipeline.
Finance Minister Bill Morneau announced this morning that in return for the purchase of the pipeline and its core assets, Kinder Morgan Canada will go ahead with its original plan to twin the pipeline until the government takes over once the sale is finalized.
"In this exceptional situation where we have delays caused by politically motivated actors, we are going to take those issues off the table by exerting federal jurisdiction."
Morneau says the federal government does not plan to be a long-term owner and is in negotiations with interested investors, including Indigenous communities, pension funds and the Alberta government.
The deal brings some certainty to an expansion project that has been on the rocks ever since B.C. went to court in hopes of blocking it.
Today, we've taken action to create & protect jobs in Alberta and BC, and restart construction on the TMX pipeline expansion, a vital project in the national interest. Watch Ministers @Bill_Morneau and @jimcarr_wpg: https://t.co/cgAn3lH8jq

— Justin Trudeau (@JustinTrudeau) May 29, 2018
Alberta Premier Rachel Notley lauded the move, saying it was a major step forward for all Canadians. On Twitter she said the project has more certainly than ever before.
The deal announced today puts people to work building the pipeline right away and it will help us build up the things that matter to working families, such as our schools and our hospitals.

We won't stop until the job is done. #KeepCanadaWorking #ABleg #ABpoli #Cdnpoli pic.twitter.com/0L8B6jcqPH

— Rachel Notley (@RachelNotley) May 29, 2018
B.C. Premier John Horgan tells reporters that the federal government's move doesn't change how he feels about the project.
"I said to the prime minister that ownership of the project doesn't change my concerns," Horgan said in a statement. "Today's events do not change the risks of a seven-fold increase in tanker traffic, or the catastrophic effect a diluted bitumen spill would cause to British Columbia's economy and environment.
The B.C. government's reference case is still before the Supreme Court of B.C. The province is asking the Appeal Court whether it has the right to regulate the transportation of hazardous substances inside its borders.
Green Party Leader Elizabeth May did not mince words on her twitter account, a day after she plead guilty for contempt of court for  her actions at a Kinder Morgan work site in Burnaby.
Kinder Morgan laughing all the way to the bank. KM gets $4.5billion and walks away. Canada to raise money to build $7.4 billion project.

— Elizabeth May (@ElizabethMay) May 29, 2018
Kinder Morgan accelerated the speculation of uncertainty on the project when it gave a deadline of May 31st to Canadian governments to provide clarity on the project.
"We are pleased to reach agreement on a transaction that benefits the people of Canada, TMEP shippers and KML shareholders," said KML Chairman and Chief Executive Officer Steve Kean in statement on the Kinder Morgan website.  "The outcome we have reached represents the best opportunity to complete TMEP and thereby realize the great national economic benefits promised by that project."