RCMP ask for help finding man in alleged Langford groping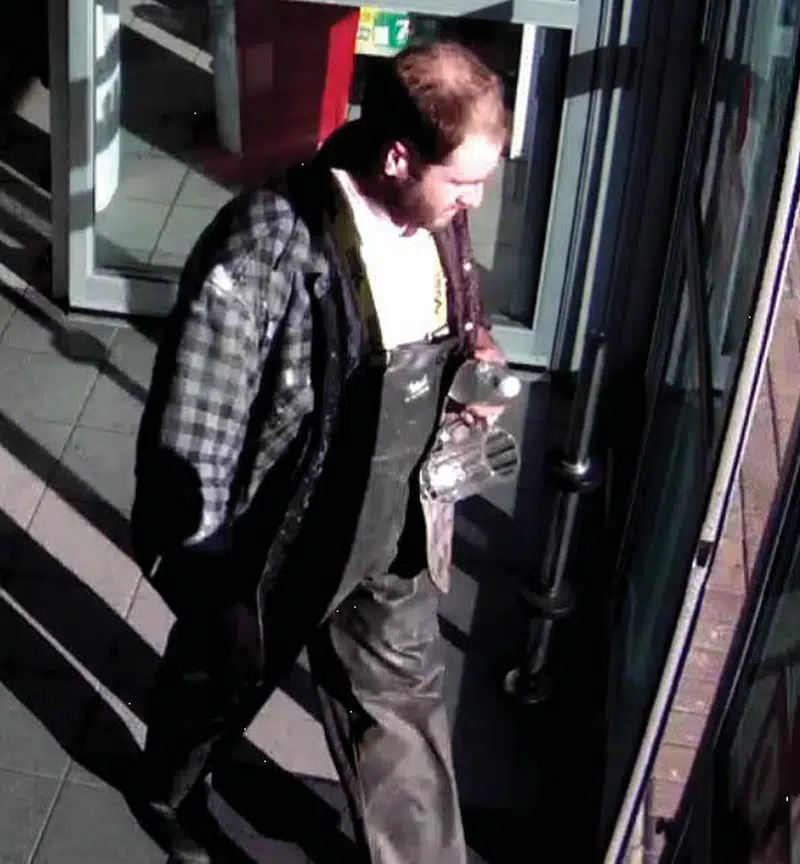 West Shore RCMP are asking for help in identifying a man who allegedly groped a woman shopping at the Langford parkway Canadian Tire.
He is described as this according to RCMP.
Caucasian male in his 40's
wearing black work over all's with a blue checkered shirt
brown hair, blading on the top of his head
brown beard
carrying a water bottle and glass mug
The male was possibly driving an older model, dark, extended work van with a rack on top.
Police aren't saying what day it happened or if there were any physical injuries.
If you know who he is, you are asked to contact Cst. SAGGAR of West Shore RCMP at 250-464-2264 or call Crime Stoppers at 1-800-222-8477, online www.victoriacrimestoppers.ca