55 year-old man arrested in 1987 murder of Saanich couple in Wash. State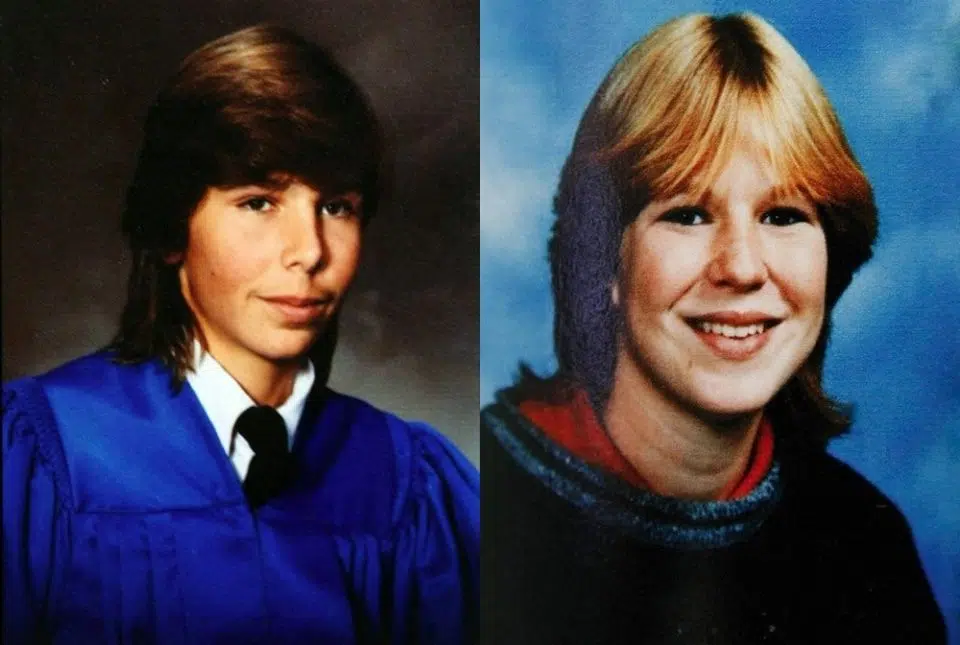 Authorities in Washington State have arrested a man in connection to deaths of a Saanich couple from over 30 years ago.
The bodies of 18-year-old Tanya Van Cuylenborg and 20-year-old Jay Cook of Saanich were found in separate locations outside Seattle in November 1987.
Detectives say they have now arrested William Talbott of Seattle in the deaths.
"We are looking to speak with anyone who knew Talbot or knew of his activities," said Sheriff Ty Trenary. "He would have been 24 years old at the time and living in Woodinville."
Detectives from the Snohomish and Skagit County Sheriff's Offices arrested a 55YO SeaTac Man for the 11/1987 murder of Jay Cook and Tanya Van Cuylenborg. pic.twitter.com/fYJry0Wpnp

— Snohomish Sheriff (@SnoCoSheriff) May 18, 2018
Police say they got more than 100 tips after they released composite drawings five weeks ago of a potential suspect created through ground-breaking DNA technology.
Detectives say technology called Genetic Genealogy on crime scene DNA was key in solving the case.
In 1987, the couple, Van Cuylenborg, and Cook, left Victoria on a trip to Seattle and was last seen by their families boarding ferry to Port Angeles.
Six days later, Van Cuylenborg's body was found in northern Snohomish Country. Cook was found beaten and strangled a few days later.
"For me at least this is the start of some justice that's starting to happen here for these two wonderful kids, Jay and Tanya who were both gentle souls caring and trusting kids and they were betrayed," said John Van Cuylenborg, Tanya's brother.
Authorities say this is just the beginning in the new part of the investigation as they try and put together the pieces of the case and how it works out.
Detectives also want to hear from anyone who saw Talbott associated with the Cook family van in November 1987 or with a 35mm Minolta camera that Tanya had in her possession when she was murdered. pic.twitter.com/TTU2X22zMi

— Snohomish Sheriff (@SnoCoSheriff) May 18, 2018