Neil Young's Monstrous Musical Archive: Not Free For Nothin' For Much Longer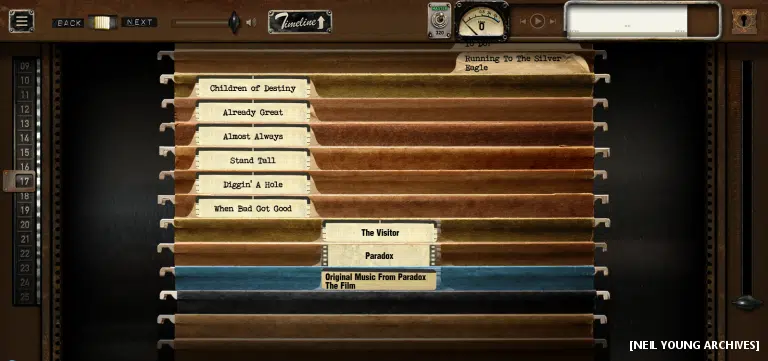 Noted Godfather Of Grunge, model railroad enthusiast, film actor and science fiction author Neil Young made his entire musical archive, dating back to the mid-60s, available online at no charge late last year, but noted at the time that the free lunch would not last forever. And, true to his word, as of Friday June 01, you'll need to pop for a membership if you want to continue with the unfettered access.
In what may well be one of his last Facebook posts — he's indicated that he's bailing from the social notworking platform in order to concentrate on, among other things, his archive project — Young said that while parts of the site will always be free, he's going to start offering monthly $1.99 memberships, as well as yearly plans at $19.99. Just what punters will get for their cash is not entirely clear at this point, although apparently one of the perks will be priority access to presale gig tickets.
He refers to the Neil Young Archives, quite correctly, as "a giant time machine cabinet", and talks about the selection of "albums and tracks, bits and pieces, manuscripts and art, film and video" spanning his lengthy career. "Each song is being backed up with the archival material that relates to it and to the creation of it, from song writing to band jams, the history of this music is there," he says. "It's never finished, it is huge and growing. We work night and day expanding the window you can see this archival stuff through." In the Facebook post, he refers to the archives as "the place where I live on the web" and adds, "I won't be here" — ostensibly referring to his coming exit from at least that particular social media platform. He also indicated that we can expect a mobile version of the archives this fall.
---
Love, Dr. Scott James

Subscribe to Scott's Now posts via RSS

Report A Typo