Glitches in B.C. wireless emergency alert test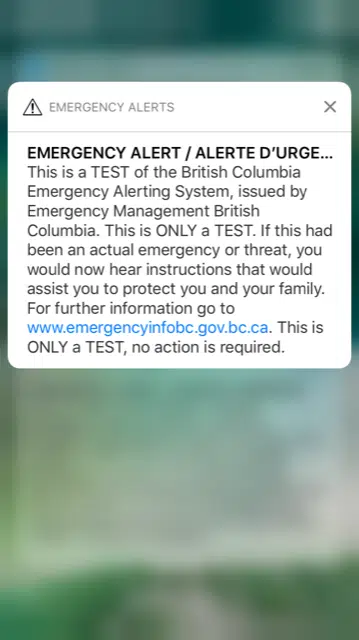 The province wide wireless emergency test alert was sent out this Wednesday afternoon to mixed results.
Ian Lightbody with Emergency Management B.C. says there were inconsistencies on the mobile phone service alerts.
"Some of them seemed to have gotten them and some of them didn't. There doesn't seem to be any consistency in the kind of phone, carrier, software mode of the phone that we have been able to pinpoint just yet."
Lightbody adds that this has been a problem nation wide as well.
The alert went out to mobile devices and TV and radio stations at 1:55pm.
The operators of the system are learning from failed tests earlier this week in Ontario and Quebec — but still couldn't say what caused the problems in Ontario on Monday.