New photo long board released in Victoria playground assault case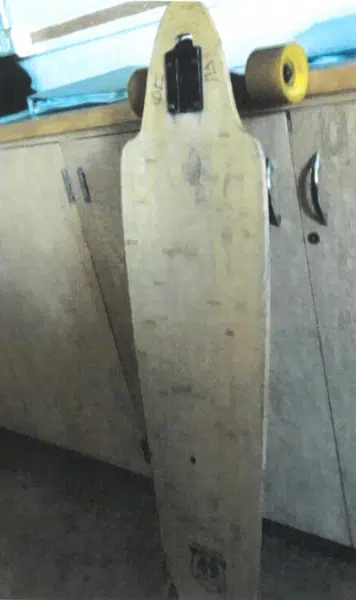 Police have released a photo of a second longboard stolen in a Victoria playground robbery that left a youth with serious facial injuries.
The alleged robbery happened at the Quadra Heights Playground on the evening of May 1st.
Two suspects took the longboards from two teens and an assault occurred.
A photo of one of the longboards stolen was released immediately and now a second one has been released.
Police say they have yet to identify the two suspects believed to be aboriginal and around 15-16 years of age.
Here is the photo of the other longboard that was released by police earlier.
Police would also like to talk a man who offered help to victim and could be potential witness. He did not stay on scene and talk to investigators.