$90M for affordable housing in Greater Victoria announced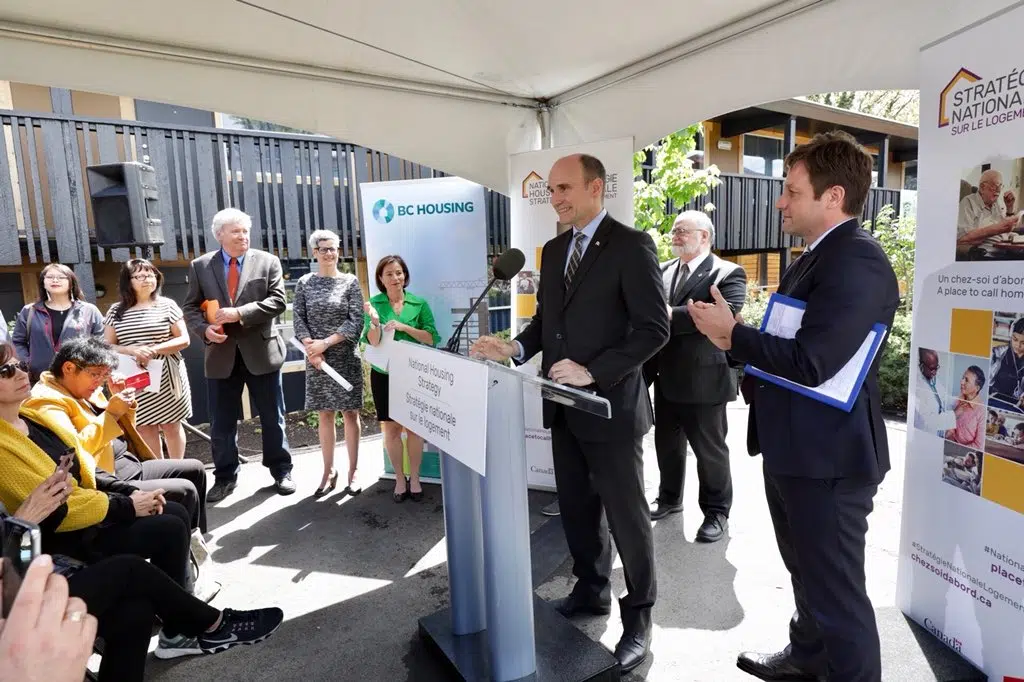 The long-expected announcement of $90 million for affordable housing in Greater Victoria has been made.
The money comes in joint contribution from the federal, provincial and C-R-D governments in an effort to end chronic homelessness.
The partnership of money is expected to create 2,010 units of affordable housing.
Federal minister of families, children and social development Jean-Yves Duclos was on hand to make the announcement at the official ribbon cutting for phase two of the Siem Lulum affordable housing project for at risk Indigenous people in Victoria.
"Thanks to today's investment and our collaboration with partners at the provincial and municipal levels, we're going to make homelessness history in Victoria."
1,000 of the units are expected to be affordable units and 400 units will be rented at shelter rates.
Victoria Mayor and CRD Director Lisa Helps credited the coalition to end homelessness. "After the last point in time count we know we had a problem we couldn't fix unless we doubled down, rolled up our sleeves and sat around tables and sat around tables and sat around more tables until we had a plan."
The money from the federal government is one of the first announcements in the National Housing Strategy.
(photo from Canada Mortgage and Housing Corporation)