Police shooting at BC Ferries Terminal in Nanaimo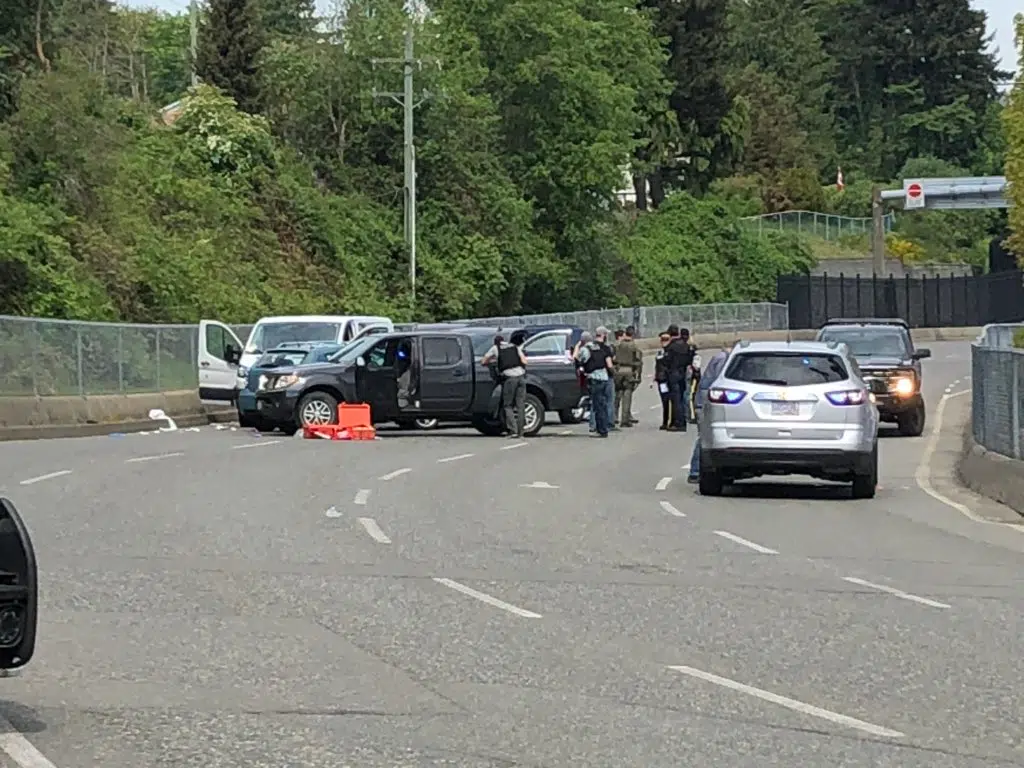 (Photo from Nanaimo News Now)
RCMP in Nanaimo say a man was fatally shot during an attempted arrest at the Departure Bay Ferry terminal on Tuesday morning.
Witnesses reported the incident happened just as the ferry docked and cars were unloading.
Police say officers were called to the terminal to arrest a male in connection with a "violent" carjacking in another part of the province.
Many witnesses including Jon Athey reported multiple gunshots fired. "When police jumped out of their car they ran right up close and fired into the window. I could actually see the glass coming off the window, it was unbelievable."
A witness reports police shot into driver side of suspect vehicle at Dep Bay terminal. "It was like out of a movie!" He describes 6-8 direct shots into vehicle, which was apparently coming off ferry from Vancouver. pic.twitter.com/vtqR4h7ivk

— Ian Holmes (@reporterholmes) May 8, 2018
The Mounties say initial information based on police accounts indicate the male got out of the vehicle with what was believed to be a firearm and shots were fired.
The suspect later died from serious injuries. No police were hurt in the attempted arrest.
The B.C. Coroner Service was called in.
British Columbia's police watchdog says its investigators were on their way to Nanaimo.
Pic may give you a sense of how far away from vehicles and passengers waiting to board ferry at Departure Bay the police incident was; if planned, police had a narrow stretch of road away from all with a limited number of 'others' nearby pic.twitter.com/QlyGJm6WJU

— Frank Leonard (@frank_leonard) May 8, 2018