Cougar found in Gordon Head to be re-located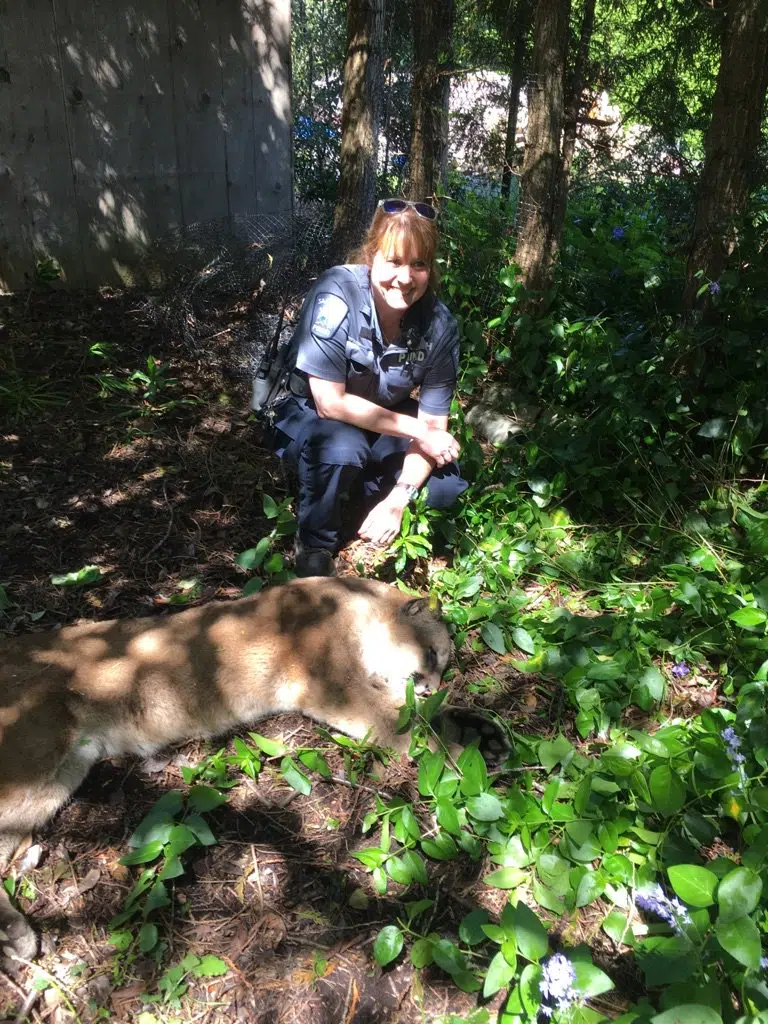 (Photo from Saanich Police)
Saanich Police say a large cougar was found on Monday in the Gordon Head area and is being re-located.
The cat was tranquilized by a pound officer from the BC Conservation Service.
Today we received another report of a cougar in #Saanich #yyj. Our Pound Officer and @_BCCOS attended, found the cougar and tranquilized it. It will now be relocated. 👍 pic.twitter.com/QGZ5hzrh7J

— Saanich Police (@SaanichPolice) May 7, 2018
Police issued a warning to the public after the cougar was spotted numerous times on Saturday night, near Old West Saanich Road, and multiple times on Sunday in Gordon Head.