Here's A Full Tilt Pre-GNR Nugget From The New Guns N' Roses Box Set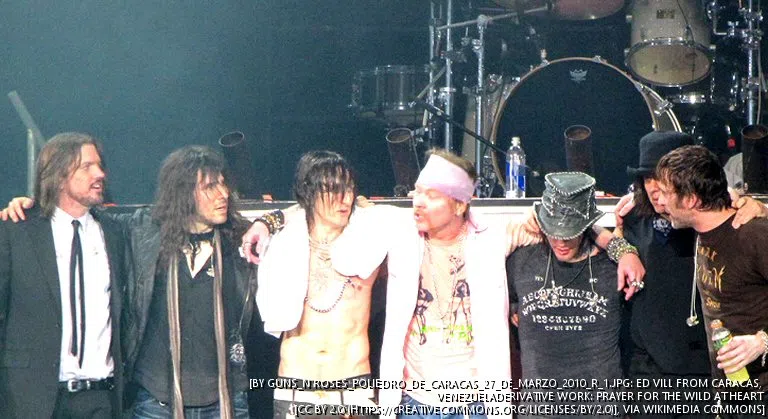 Way before he was a member of Guns N' Roses, Axl Rose cowrote a tune called Shadow Of Your Love with his chum Paul Tobias. Axl and Izzy Stradlin's pre-GNR band, Hollywood Rose, committed a version of it to tape, but it didn't surface for years. According to Steven Adler, Shadow Of Your Love is the very first song ever rehearsed by GNR, and is the track they used in their audition for producer Rob Clink. However, the tune never showed up on any Guns N' Roses album, athough it was released as a B-side more than once: first on the It's So Easy 12 incher, and then on the flipside of their Live And Let Die cover. On both of those releases, fake crowd noise was dubbed in for reasons known only to Axl, probably.
Yesterday, the band revealed plans for a monstrous box set reissie of their classic 1987 debut, Appetite For Destruction, which will include the de rigeur bonus stuff, and will not be inexpensive: the Locked N' Loaded (heh heh) version will go for $US999.  Among the rarities on board is a cleaned-up version of Shadow Of Your Love, which has been given the remastering treatment and has had the crowd noise excised. What remains is an in-your-face example of the band's early punk rock leanings, with Axl's melodic shrieking firing on all cylinders. More of this will be coming to us Friday June 29 via Universal.
---
Love, Dr. Scott James

Subscribe to Scott's Now posts via RSS

Report A Typo