Police confirm man dies in Victoria parking lot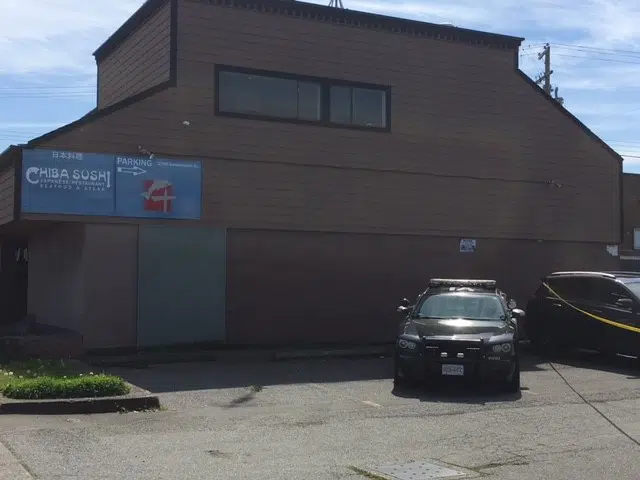 Victoria police are now confirming a man died in a fire near Gorge Rd. East intersection.
Witnesses say a man was fully engulfed in flames near the Chiba Sushi Restaurant around midday on Wednesday.
Lorie Jimenez and her husband run the nearby Sub Stop shop. Lorie describe the scary scene that happened behind their restaurant.
"Do you have a fire extinguisher; the customer asked my husband, so I handed the fire extinguisher to Jesse and then my husband tried to put out the fire. That guy had his whole body on fire, I saw."
Officers have just to a person who needed assistance call in the 600-block of Gorge Road East. One person has gone to hospital with life-threatening injuries. We're investigating. #yyjtraffic in the area may be affected. #F1817951

— Victoria Police (@vicpdcanada) May 2, 2018
Lorie says the injuries look bad.
"It looked really bad, actually it looks terrible, I didn't want to see it."
Police and fire investigators aren't saying how the fire was started.
.@vicpdcanada investigating at Gorge Rd E. Intersection. One person taken to hospital with life threatening injuries. #yyj pic.twitter.com/xR2ZUCvD0g

— Art Aronson (@ArtAronson) May 2, 2018
The Coroner Service has been called in to investigate.
The name of the victim has yet to be released as police say the family is being notified.