Overdose calls draining Vic-PD's resources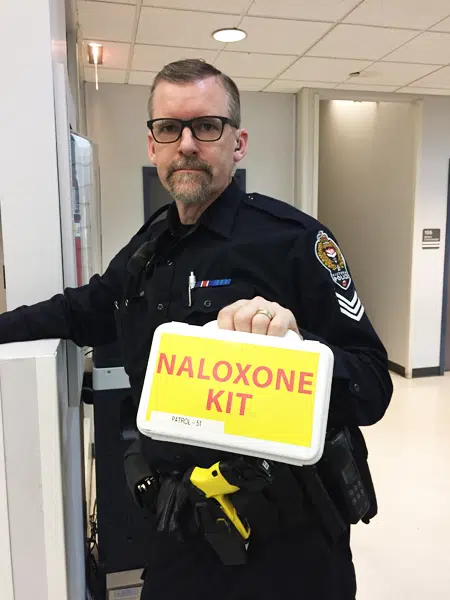 (Photo from Victoria Police)
Victoria police say one person died last night during a 12-hour stretch were officers responded to five suspected overdoses.
A person died on the 700 block of Cormorant St despite efforts of ambulance first responders. Officers were called at just after 1am to assist with the call. The B.C Coroner service will determine the final cause of death, but initial investigation shows overdose.
Police were able help save other suspected drug related calls on Swift Street and Pandora Ave. during the evening though thanks to the use of naloxone kits.
"Having exhausted their naloxone, officers returned to our Headquarters at 850 Caledonia Avenue to restock.," police said in a release.
Meanwhile, Health officials are warning about an increase in drug overdoses in Vancouver.
Vancouver Coastal Health is urging people to have their drugs checked at supervised consumption sites and overdose prevention sites.