Stephen King's Very First Book Is Getting Turned Into A Film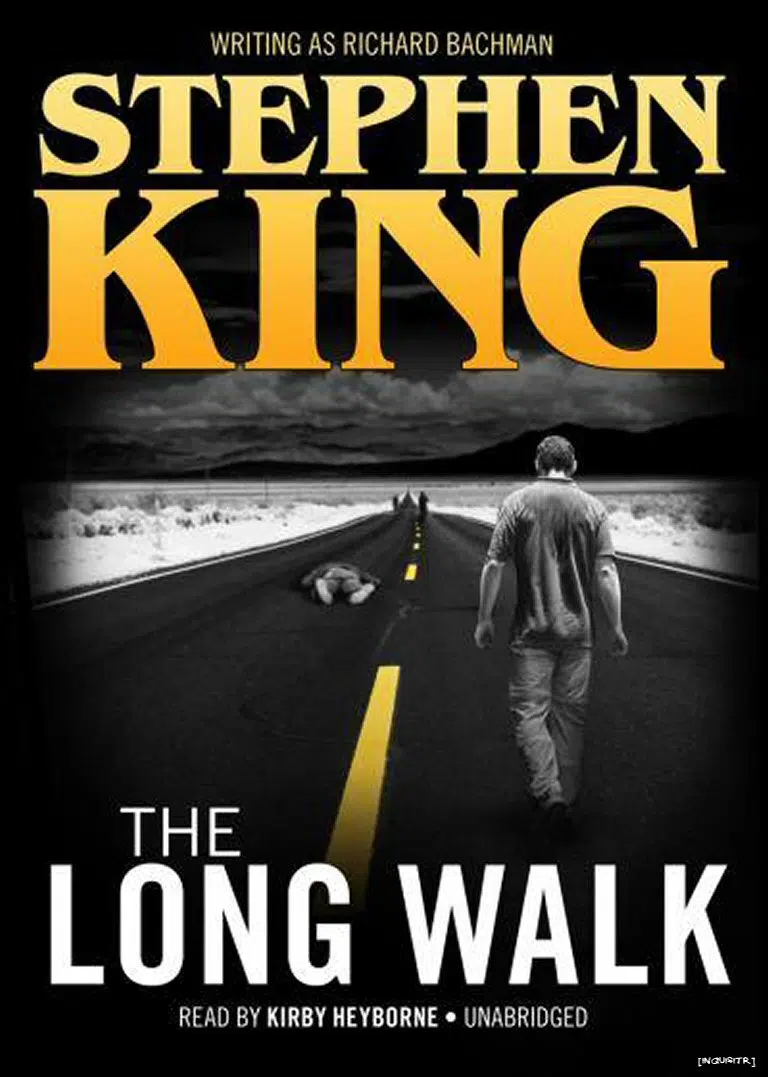 The Hollywood Reporter says that New Line Cinema, the outfit responsible for the $700 million-grossing adaptation of Stephen King's It last year, will undertake the filmatization of the horrormeister's very first book, The Long Walk, which King wrote under his Richard Bachman nom de plume in 1979 while he was an 18 year old freshman at the University Of Maine. A significant number of his fans consider the scary and unsettling tome to be among his very best work.
The Long Walk takes place in the dystopian American future, where a hawkish tyrant rules with an iron fist, and deals with a deadly walking competition: under constant surveillance, 100 teenagers have to keep walking nonstop until only one remains alive to claim the prize. If they fall below four miles per hour, they get a warning, and when they reach three warnings, they're killed. 16 year old walker Raymond Garraty is the central figure.
Word is that Night Of The Living Dead's George A. Romero was approached to helm the adaptation in 1988, but things didn't pan out. Frank Darabont, who was the screenwriter and director for King's The Shawshank Redemption, The Green Mile and The Mist, had the rights for years but didn't manage to get 'er done. Now, James Vanderbilt and Bradley Fischer, who created the hit Zodiac in 2007, will take on the task of getting the book onto the big screen.
---
Love, Dr. Scott James

Subscribe to Scott's Now posts via RSS

Report A Typo