Vic-PD re-assigning officers to front line because of budget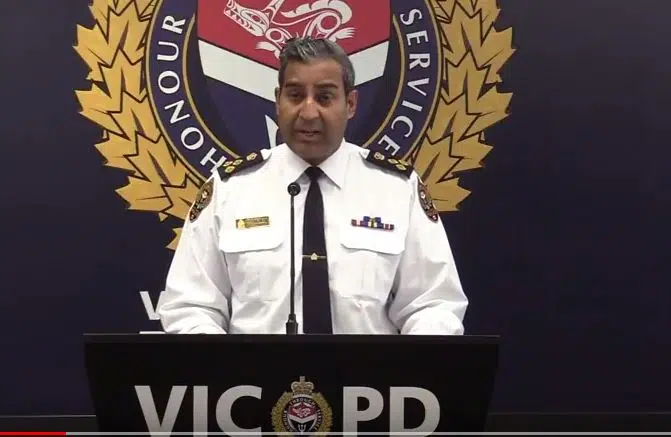 Victoria police say a shortfall in funding means they will no longer be a school liaison program.
The department is shifting six officers to front line duties because of a rise in service calls.
"My preference really was not to reallocate any positions," said Chief Constable Del Manak. I really do want to continue provide the full range of policing services that our citizens expect us to provide. However, the demands placed on our front-line officers really require me to act now and act quickly."
Victoria police asked for a budget increase in the 2018 budget but were denied by Esquimalt City Council.
Manak says they have not received funding for new officers in eight years but demand has increased significantly.