The Q! Salutes Brian 'Too Loud' MacLeod, 1952-1992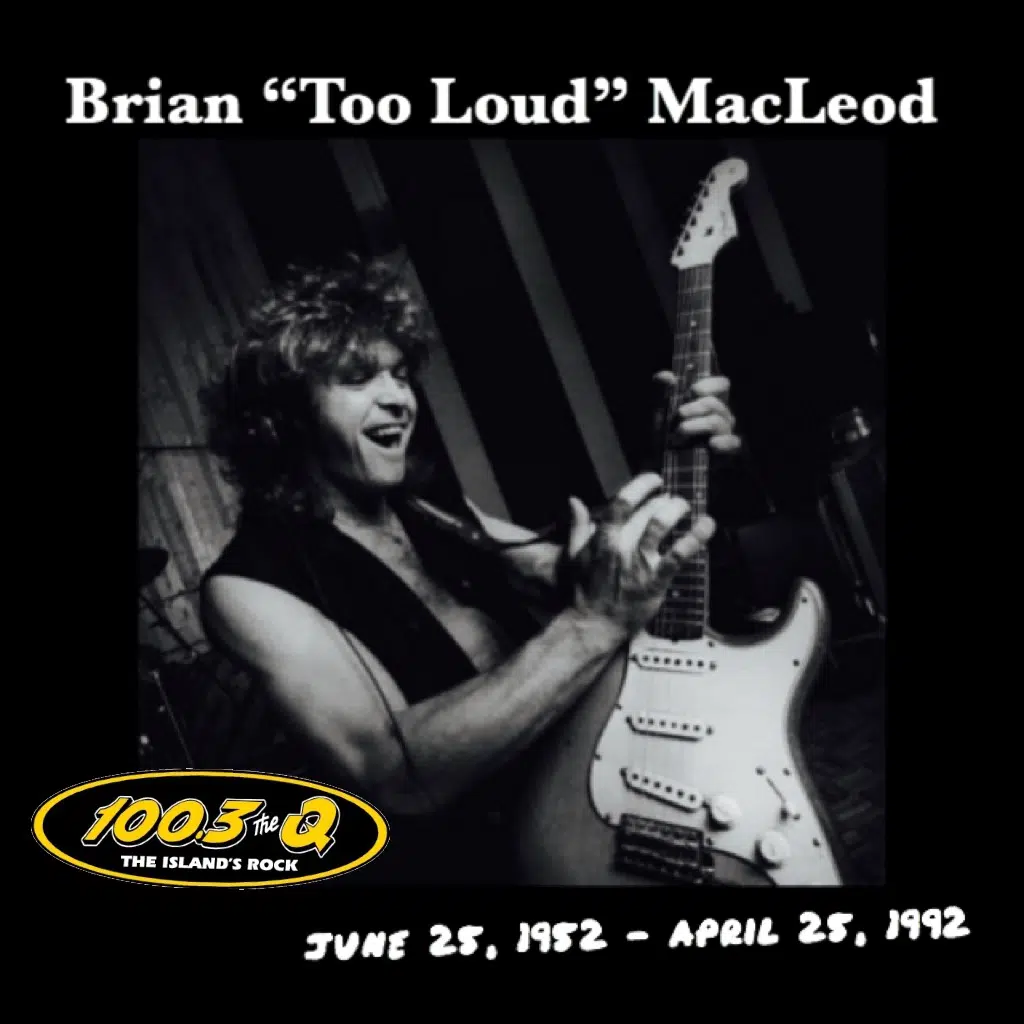 Apr 25, 2018
Ryan & Heather
100.3 The Q! salute a great guitarist, a respected songwriter and producer with the one of the best nicknames in Rock History.
Brian "Too Loud" MacLeod, best known for his work in bands Chilliwack and Headpins, died on April 25, 1992. He was only 39.
MacLeod made his debut with Chilliwack on the band's seventh album, Lights From the Valley, released in 1978. He contributed on guitar and vocals and composed two tracks.
Before work began on the band's eighth album, Breakdown in Paradise, three original members quit, leaving only founding member Bill Henderson and MacLeod from the previous lineup. Around this time, MacLeod and Chilliwack bassist Ab Bryant formed a side project, Headpins.
Henderson and MacLeod shared producer credits and wrote all the songs on Breakdown in Paradise and remained creative partners on subsequent albums, 1981's Wanna Be a Star and 1982's Opus X.
At the height of Chilliwack's popularity, MacLeod and Bryant left to concentrate on Headpins full time with singer Darby Mills. 1982's Turn it Loud went double platinum. Their Headpins' 1983 followup, Line Of Fire, was also a bestseller.
After Headpins, MacLeod continued to work behind the scenes on a variety of projects, including producing albums by bands including Kick Axe and Toronto.
The Halifax-born musician collapsed on stage in 1990 and was later diagnosed with sarcoma cancer, which had spread to his bone marrow.
"Too Loud" MacLeod bio info comes from Canadian Music Hall of Fame.