Saanich man charged following cross-border drug investigation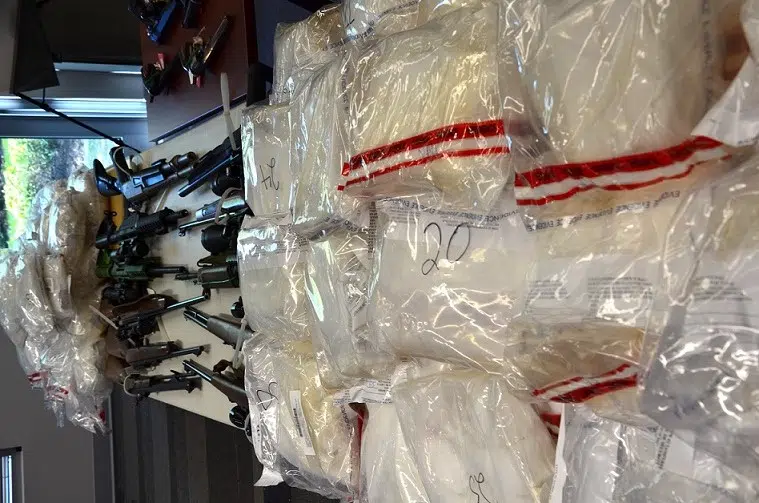 A Saanich man is facing drug trafficking charges following a cross-border smuggling investigation that zeroed in on vessels meeting up in the waters off Victoria.
RCMP say 51-year-old William Barnes is charged with a litany of cocaine, meth, firearms and smuggling related offences.
Police seized 55 kilograms of cocaine, 47 kilograms of crystal methamphetamine and more than a kilogram of heroin in February 2017 after one of the vessels docked in Canada.
Two high speed vessels, firearms and $150,000 in cash were also seized.
A Washington State man has also been charged in the wake of the investigation.
Authorities said the drugs were destined for Canada and boat-to-boat transactions took place near the San Juan Islands, located off the eastern coast of Victoria in Washington State.