Ontario driver busted for using lawn chair for front seat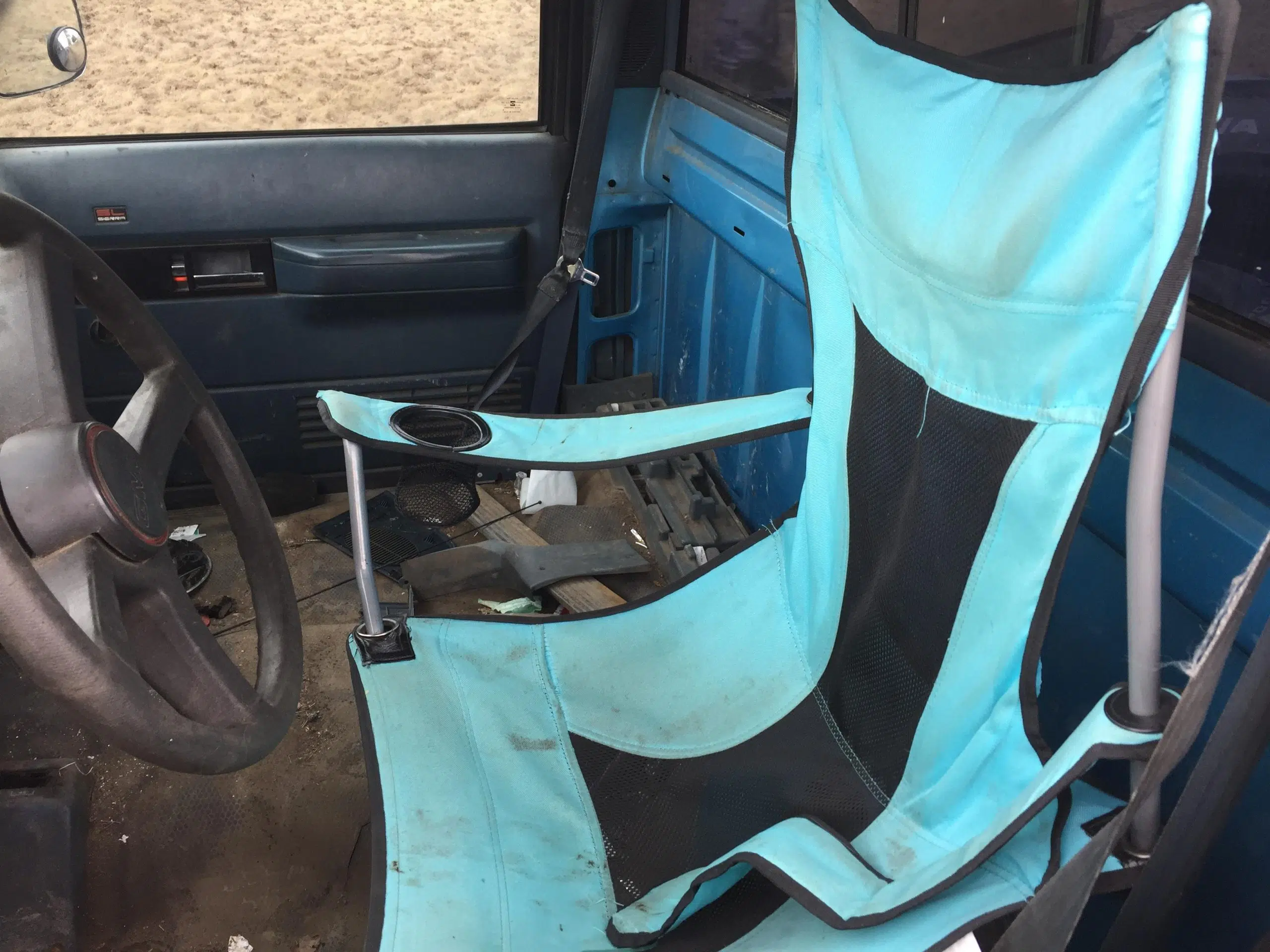 Apr 25, 2018
Ryan & Heather
Police officers can tell you they've seen everything. Add this one to the list: a driver sitting on a lawn chair instead of a proper driver's seat.
An officer with the Thunder Bay Police Service Traffic Unit stopped a pickup truck April 24 for having unauthorized plates. When the officer approached the vehicle, he noticed the driver was sitting on a fold-up lawn chair.
The young driver was charged with a number of offences in this traffic stop. The vehicle was deemed unsafe, including a broken windshield impeding the driver's view; a defective door handle that effectively trapped the driver inside the truck; an insecure load in the box; and no seat belt buckles where the seatbelts could be fastened.
The vehicle was impounded.