Hank Azaria Says He'd Be Willing To Get Out, Not Come Again, Over Apu Controversy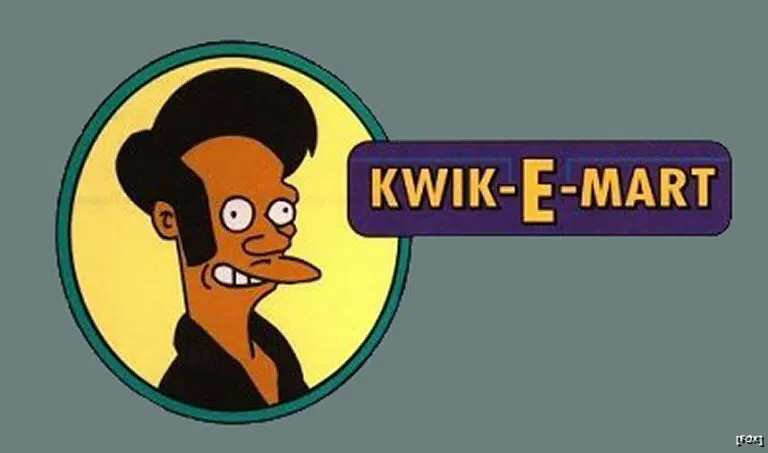 For almost 30 years, Hank Azaria has provided the voices for about seven million characters (estimated) on The Simpsons. Now, he's acknowledging that one of them, namely Apu of Kwik-E-Mart fame, is problematic.
On The Late Show with Stephen Colbert, the host, slyly referring to Hari Kondabolu's The Problem With Apu documentary from last year, asked,"Do you understand why some Indian-American or South Asian–American actors are offended by that character?" to which Azaria replied, "Yeah, not just actors. "Of course I understand."
He went on to say that while people's discomfort with Apu initially caught him by surprise, he came to understand as time went on what was bugging them — and today, he'd be "perfectly willing and happy to step aside or help transition it into something new." "It has come to my attention more and more … that people in the South Asian community in this country have been fairly upset by the voice and characterization of Apu," he said. "The idea that anybody who is young or old, past or present, was bullied or teased based on the character of Apu, it just really makes me sad. It was certainly not my intention. I wanted to bring laughter and joy with this character. The idea that it's brought pain and suffering — in any way — [or] that it's used to marginalize people, it is upsetting. Genuinely." He noted that "it's sparked a lot of conversation about what should be done with the character moving forward, which is not so easy to answer."
The show semi-addressed the issue a couple of weeks ago, but the general consensus from the hoi polloi was that it was a bit of a ¯_(ツ)_/¯ moment, and it generated even more shade from PC proponents. In the episode, Lisa said, "Something that started decades ago and was applauded and inoffensive is now politically incorrect," as she glanced at a framed picture of Apu on her nightstand. "What can you do?"
Showrunner Al Jean spent the following week on Twitter, retweeting fans who were letting him know that they really didn't care, and that they figured the controversy was the product of misguided Internet outrage. However, Azaria chimed in to say, "My eyes have been opened, and I think the most important thing is we have to listen to South Asian people, Indian people in this country when they talk about what they feel and how they think about this character, and what their American experience of it has been." He added that he'd like to see more "inclusion in the writers' room" of those voices in particular, and that he thinks finding a way for him to step aside or transition the character into something new is "the right thing to do."
The Simpsons Wiki listing of characters voiced by Hank Azaria is twenty-five pages long. This may not be the last time we hear about a Simpsons stereotype controversy.
---
Love, Dr. Scott James

Subscribe to Scott's Now posts via RSS

Report A Typo