Police nab loose pig in Saanich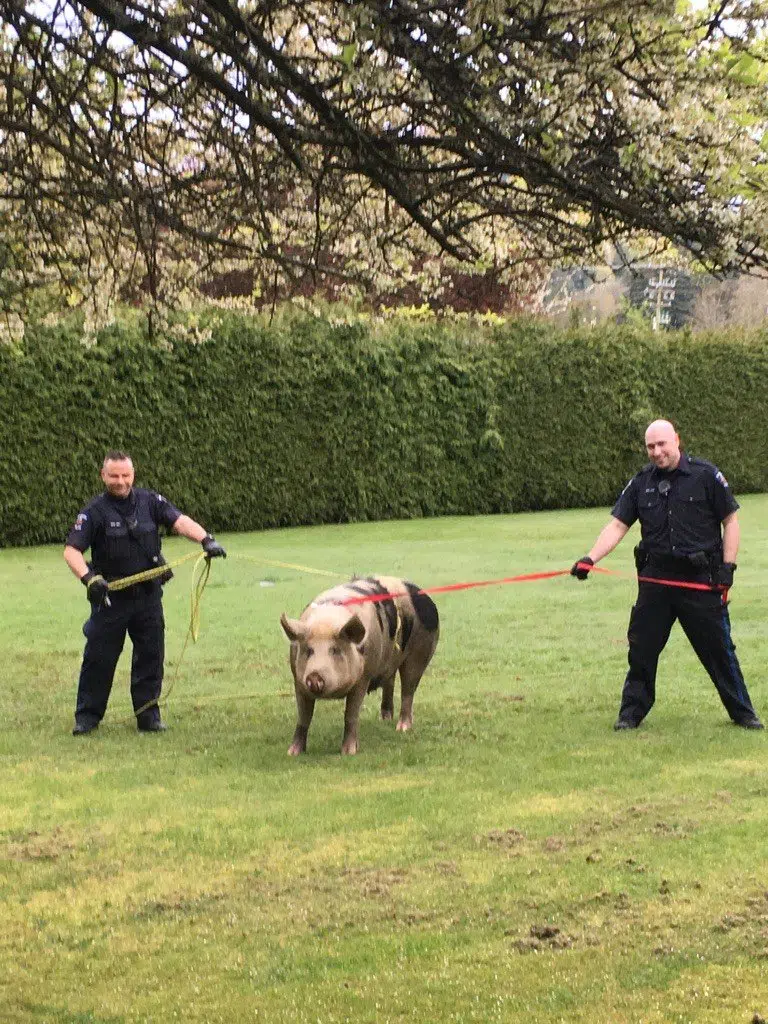 Police in Saanich corralled a loose pig near the Pat Bay Highway this morning.
At around 7:00 am a pig was making its way from Cordova Ridge to the highway and police had to intervene.
The pig escaped from a home near Santa Clara Road and was reported running across the grounds of Elk Lake School.
"The Saanich pound wasn't available, so we had to catch her before she tried to cross the highway this AM" Saanich police tweeted.
The pig was caught and returned to the owner.
We know we're opening ourselves up for some colourful comments… The #Saanich pound wasn't available so we had to catch her before she tried to cross the highway this AM #yyjtraffic. Sometimes you can't make this stuff up #yyj. #Saanichlife pic.twitter.com/CmISJDGsYQ

— Saanich Police (@SaanichPolice) April 20, 2018