Prince's Death Investigation Closed, No Criminal Charges Filed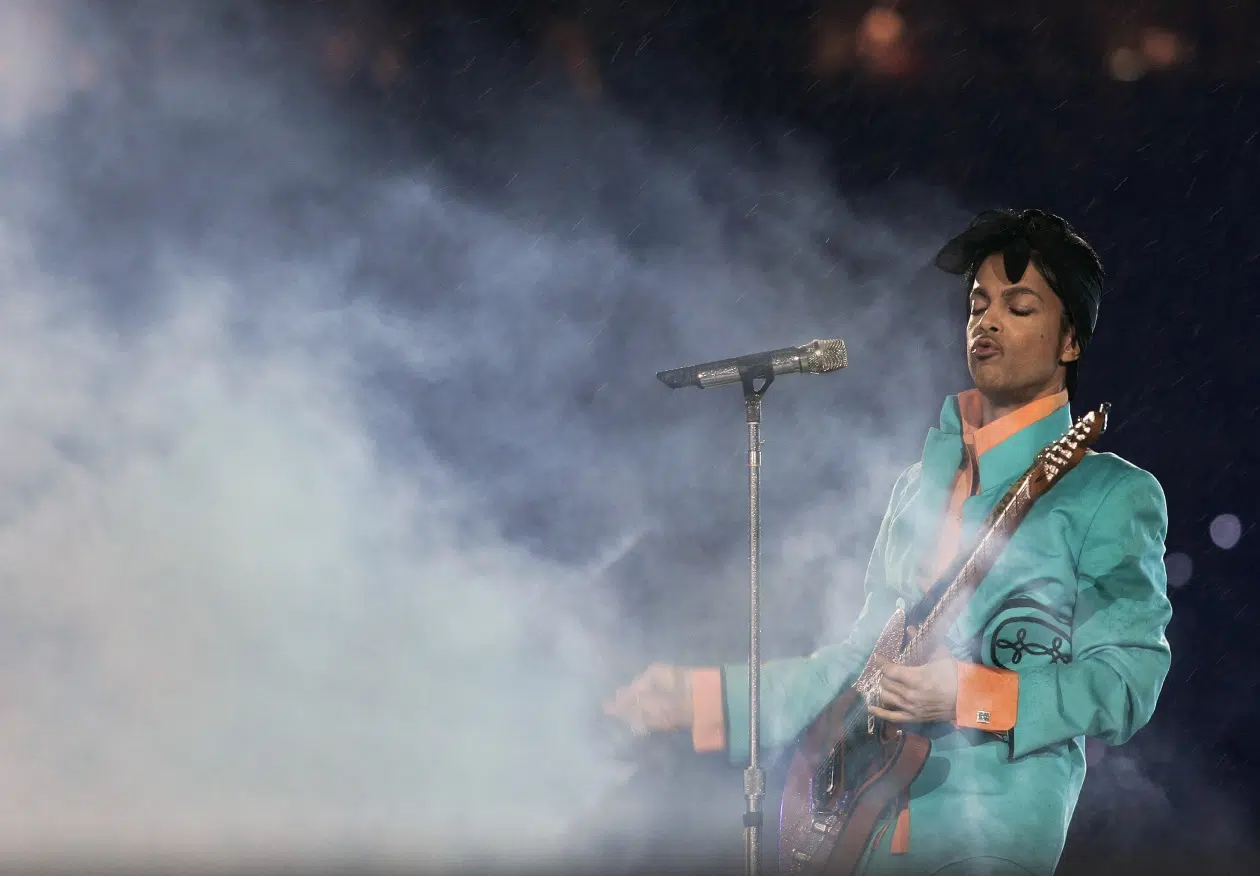 Today, Carver County attorney Mark Metz announced at a media conference that he's wrapping up his investigation into Prince's death, and won't be filing any criminal charges. "For the past two years, law enforcement … has conducted an extensive, painstaking and thorough investigation into Prince's death," he said. "That investigation determined that Prince died from taking a counterfeit Vicodin pill that contained Fentanyl, a dangerously powerful opioid. However, investigators were unable to determine how the singer obtained the counterfeit pills, leading Metz to conclude, "we simply do not have sufficient evidence to charge anyone with a crime related to Prince's death."
Prince passed away two years ago this Saturday at age 57. Sheriff's deputies responded to a 911 from his Paisley Park home and recording compound in Chanhassen Minnesota, found him unresponsive in an elevator, and were unable to revive him. Two months later, the Midwest Medical Examiner's Office released its cause-of-death report, indicating that he died from an accidental overdose of Fentanyl. Later, a toxicology report revealed that he had a level of the drug in his bloodstream at the time of death which was far above the level which is generally considered to be lethal.
Authorities secured various warrants to search Paisley Park, and found more stashes of controlled substances, some in vitamin containers. The searches did not unearth any prescriptions in Prince's name, however. His physician, Dr. Michael Schulenberg, and his bodyguard and assistant Kirk Johnson both admitted that they'd helped Prince access controlled substances in the weeks prior to his death. The doctor said he had issued a prescription for Percocet to Johnson in order to keep Prince's name off the paper trail, and searches turned up various bottles of controlled drugs bearing Johnson's name. Schulenberg's lawyer Amy Conners told the Star Tribune last year that her client "never directly prescribed opioids to Prince, nor did he ever prescribe opioids to any other person with the intent that they would be given to Prince."
In the media conference today, Metz said that "Prince did not die from taking a prescribed Percocet." However, Schulenberg agreed to a civil settlement with the US Attorney's Office, according to the Star Tribune, in which he'll pay a $30,000 fine for "possible controlled substance violations". He will also be subject to monitoring by the US Drug Enforcement Agency for two years. Johnson's name was not mentioned in the settlement.
---
Love, Dr. Scott James

Subscribe to Scott's Now posts via RSS

Report A Typo