Vic-PD honour Cst. that was in a coma for decades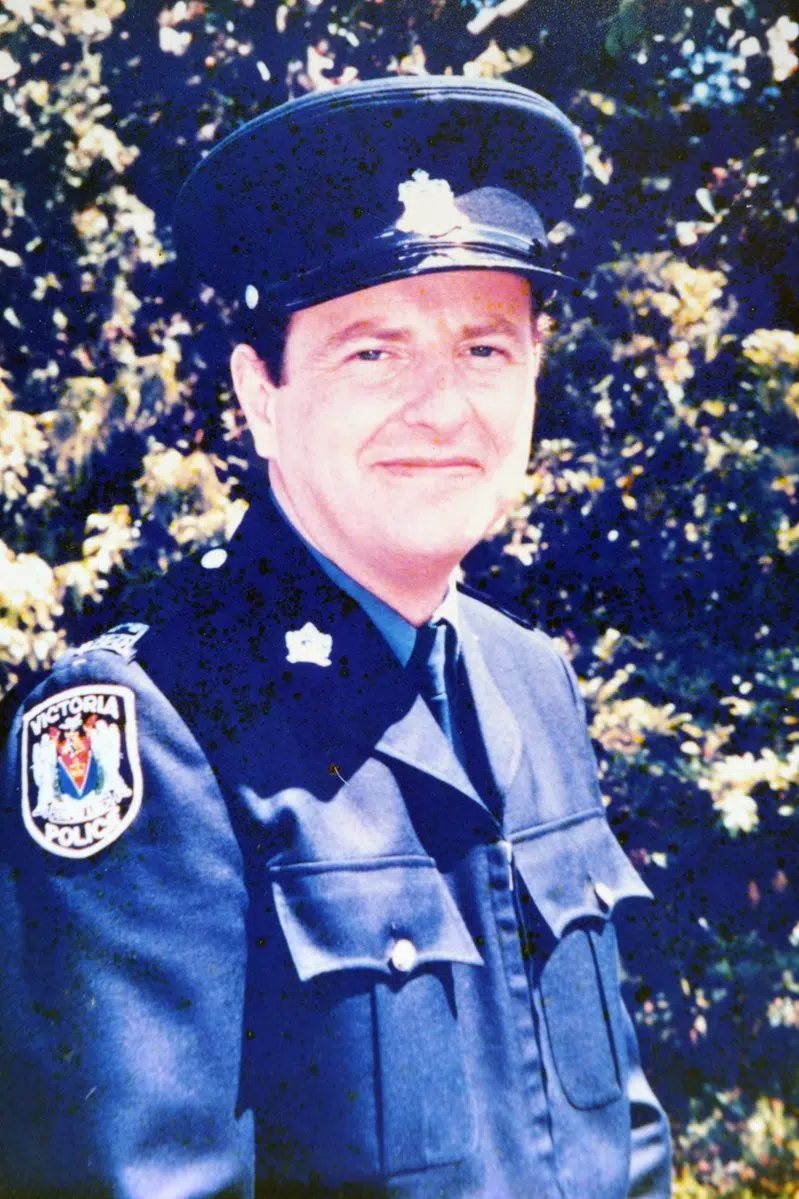 Victoria Police honoured Constable Ian Jordan with a procession and funeral service on Thursday.
Hundreds of people lined a procession route of uniformed officers outside a church before the funeral.
Jordan passed away on April 11 after more than 30 years in a coma from brain injuries. He was injured in a crash with another police cruiser as both officers raced towards the same emergency call in September 1987.
Chief Constable Del Manak says the passage of time doesn't matter.
"It's no different in that he paid the ultimate price. It is unique though and I know the family has been getting a lot of support in standing by Constable Jordan's side all these years."
Ian Jordan's wife Hilary and their son Mark walked arm-in-arm up the steps of Christ Church Cathedral, where about a thousand mourners paid their respects.
Our ranks marching today include retired members who served with Cst. Jordan pic.twitter.com/P47oszkZcY

— Victoria Police (@vicpdcanada) April 19, 2018