The Tragically Hip's Rob Baker Bashes Barclay's Biographical Book, Branding Bits Of It Bleedin' Bogus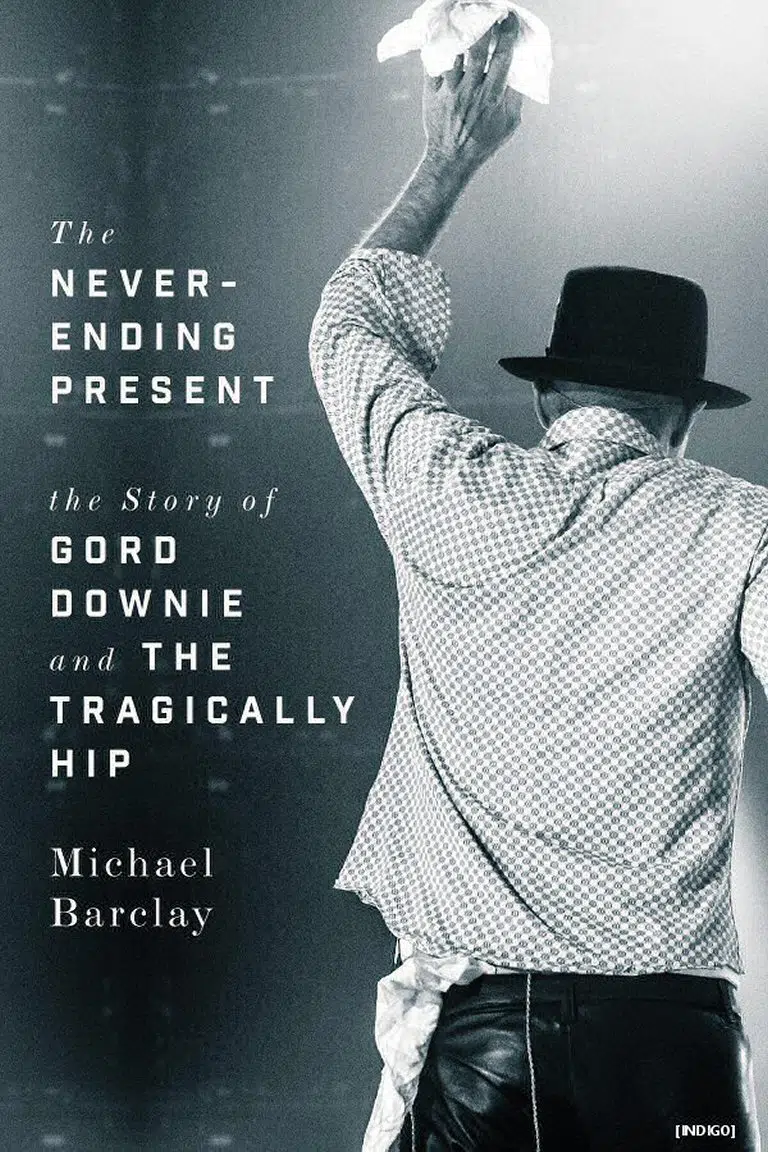 A couple of weeks ago, music journalist Michael Barclay released his unauthorized Tragically Hip biography The Never-Ending Present. Hip fans have been talking about it since then, and following some remarks by one of the band members, a lot of them are throwing shade at the author.
Hip guitarist Rob Baker jumped on Twitter the same day the tome was released, and took a bit of a swing at Barclay: "Don't believe everything you read. I saw a few paragraphs and almost blew my coffee out my nose," he wrote.
Barclay, for his part, says that if there are errors in the book, it's not because he didn't put in any effort to get thing straight. "Rob Baker said he read a couple of paragraphs. The book is 450 pages long. I'm sure I got a couple of dates wrong but the band itself refused the fact-checking document," he said, adding that most biographies are unauthorized and that personal accounts are usually delivered via memoirs.
In any case, in true Internet fashion, fans on both sides are sniping at each other. CKWS got access to a private Tragically Hip Facebook hangout where fans from around the globe chat about the band.
It's now at the point where the moderator has found it necessary to step in:
Barclay says he hopes that fans will judge his efforts on their journalistic merits, because he's a Hip fan as well. "As a fan I wanted this story to be told for a long time."
---
Love, Dr. Scott James

Subscribe to Scott's Now posts via RSS

Report A Typo