Victoria mother says items missing from her son's memorial site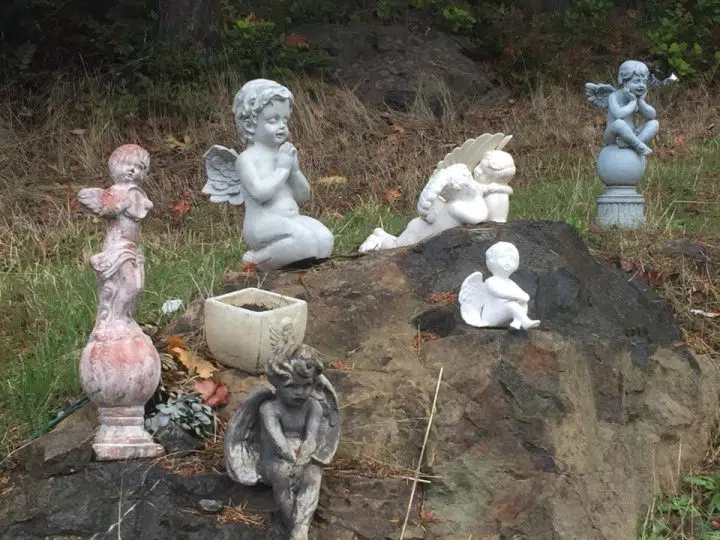 A Victoria mother is making a plea to public after a number of pieces allegedly went missing from her son's memorial
Yannick Aubin said in a public Facebook post that several Angel statues and crosses vanished from her memorial spot near the Slegg Lumber on Sooke Road.
"The memorial was a reminder for people to slow down, it was also there for others who wanted to honour him and remember him," Aubin said in the open letter.
Aubin says the statues are of very little worth and she can't understand why anyone would take them.
Adam-Jesse (AJ) Wakeling passed away at the age 13 in October 2012 when he was hit by a small pickup truck.