Johnson Street Bridge Closures Starting Today.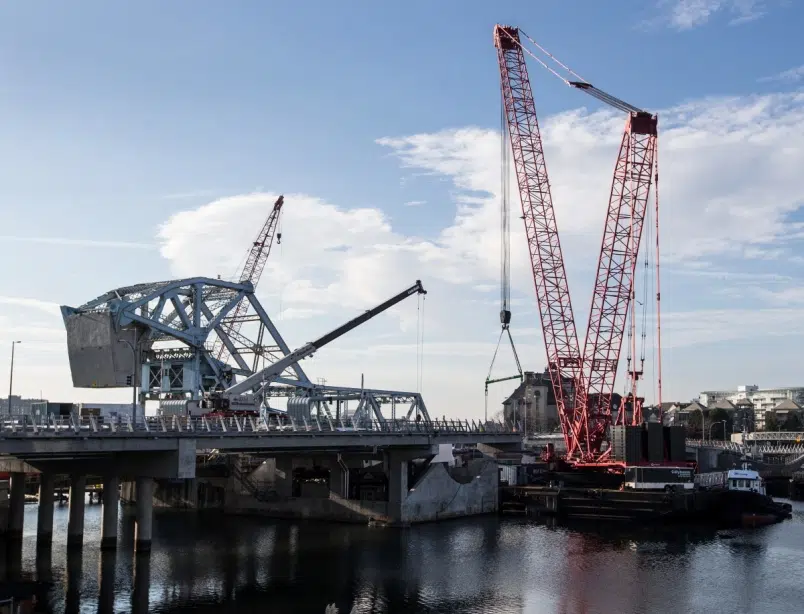 Apr 16, 2018
Graham Caddy
(Photograph By DARREN STONE, Times Colonist)
The Dynamic Beast crane barge will be doing work on taking down the the old Johnson Street Bridge starting today (Monday, April 16th).
As with previous heavy lifts during the project, the new bridge will be closed to all vehicle, cyclist and pedestrian traffic whenever the crane is in use.
The dates and times of the work are weather dependent, as the steel pieces cannot be lifted during high winds.
The scheduled closings are:
• Monday, 5:30 to 7 a.m. — crews prepare old bridge span for lifting
• Tuesday, 9 a.m. to 4 p.m. and 6 to 9 p.m. — main span lifted to disconnect it from the counterweight tower
• Wednesday, 9 a.m. to 4 p.m. — main span and west span of the old bridge will be removed. If more time is needed to complete the work, the bridge will close again at 6 p.m.
It is possible work could extend to Thursday. If so, a bridge closure should be expected between 9 a.m. and 4 p.m.
~Graham