New Johnson To Remain Erect For A Bit While The Old Johnson Is Surgically Removed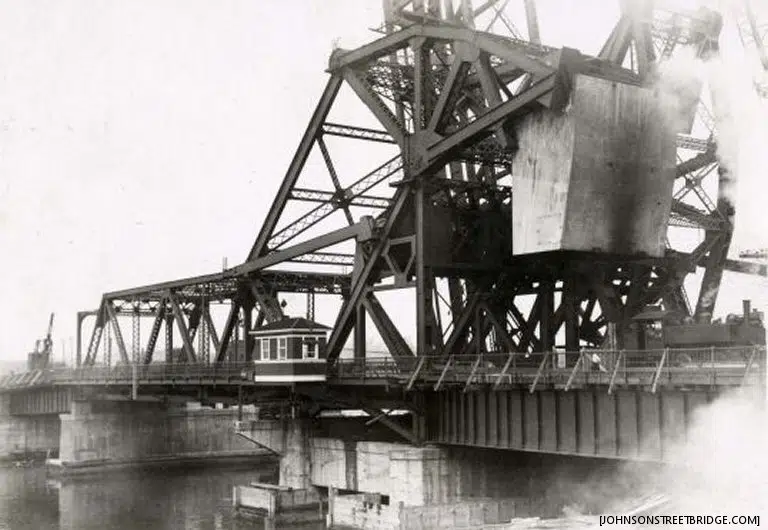 There's also going to be some bridge work done.
Beginning next week, the original Johnson Street bridge will become a fond memory, piece by piece. The Dynamic Beast will make a return appearance to assist in the decommissioning and removal of Ol' Blue; the giant crane barge will be moored under both bridges at certain times this Monday through Wednesday, and therefore both bridges will be inaccessible to all traffic and pedestrians. This is a safety procedure which is done any time there's a possible risk, as is the case with any heavy lifting operation like this. On Tuesday and Wednesday, Bridge 2.0 will be open to vehicles, cyclists, and pedestrians for the morning and afternoon drive times only (7am til 9am and 4pm til 6pm).
Here's a schedule from the City Of Victoria's contractor. Note that all times are subject to change due to weather and other circumstances:
Monday April 16

Both bridges in full up position to allow Dynamic Beast to be positioned
Full closure to vehicles, cyclists, and pedestrians from 530am til 7am, with the new bridge open after 7am for the rest of the day
Tuesday April 17

Full closure from 9am til 4pm, with the new bridge open from 4pm til 6pm, then closed for the rest of the day
Wednesday April 18
Crossing open for morning rush hour 7am to 9am, then fully closed until 4pm. If the Dynamic Beast has not completed its work by 4pm, there may be another closure after 6pm
---
Love, Dr. Scott James

Subscribe to Scott's Now posts via RSS

Report A Typo