Mother of slain girls in Oak Bay to take part in marathon for their memory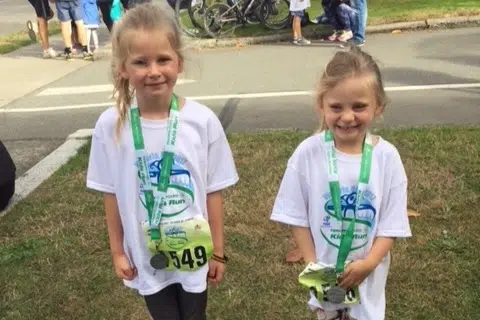 The mother of two young daughters murdered in Oak Bay on Christmas Day is speaking out for the first time.
In her first public statement since the tragedy, Sarah Cotton says online: "On Christmas Day, my beloved girls were taken from me and their father, Andrew Berry, has been arrested and charged in their deaths.  Along with myself, my family, friends and many others in the Victoria community and beyond are devastated, shocked and overwhelmed with grief at this senseless and futile tragedy.
The Chloe and Aubrey Memorial Fund has been posted on the site GoFundMe and Sarah along with a couple friends are taking part in the BMO Vancouver Half Marathon on May 6.
"I will be running in the BMO Vancouver Half Marathon on May 6, 2018 as part of my healing and in honour of my girls. I know that they will be running alongside us in spirit."
It will support of child abuse prevention and counseling as well as a Scholarship Fund at Christ Church Cathedral where the girls went to school.