Vic-PD officer dies after 31 years in a coma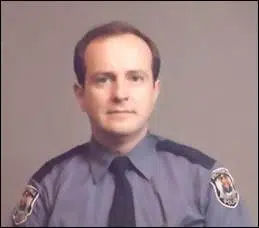 Victoria Police say an officer has passed away after being in a coma for more than 30 years.
Constable Ian Jordan was injured during a vehicle collision while on duty in 1987. Jordan was in police cruiser that hit another police cruiser while responding to a potentional break-and-enter.
Victoria Police say his death while tragic, helped create their important division within their "Critical Incident Stress Management" team.
"VicPD would like to offer our sincere condolences to Cst. Jordan's family, friends and colleagues during this difficult time, "Vic-PD spokesperson Matthew Rutherford said in a release.
A full police funeral service has been scheduled to take place on Thursday, at Christ Church Cathedral at 930 Burdett Avenue at 2:00p.m.