DNA sketch of suspect released in 31-year-old Victoria area couples murder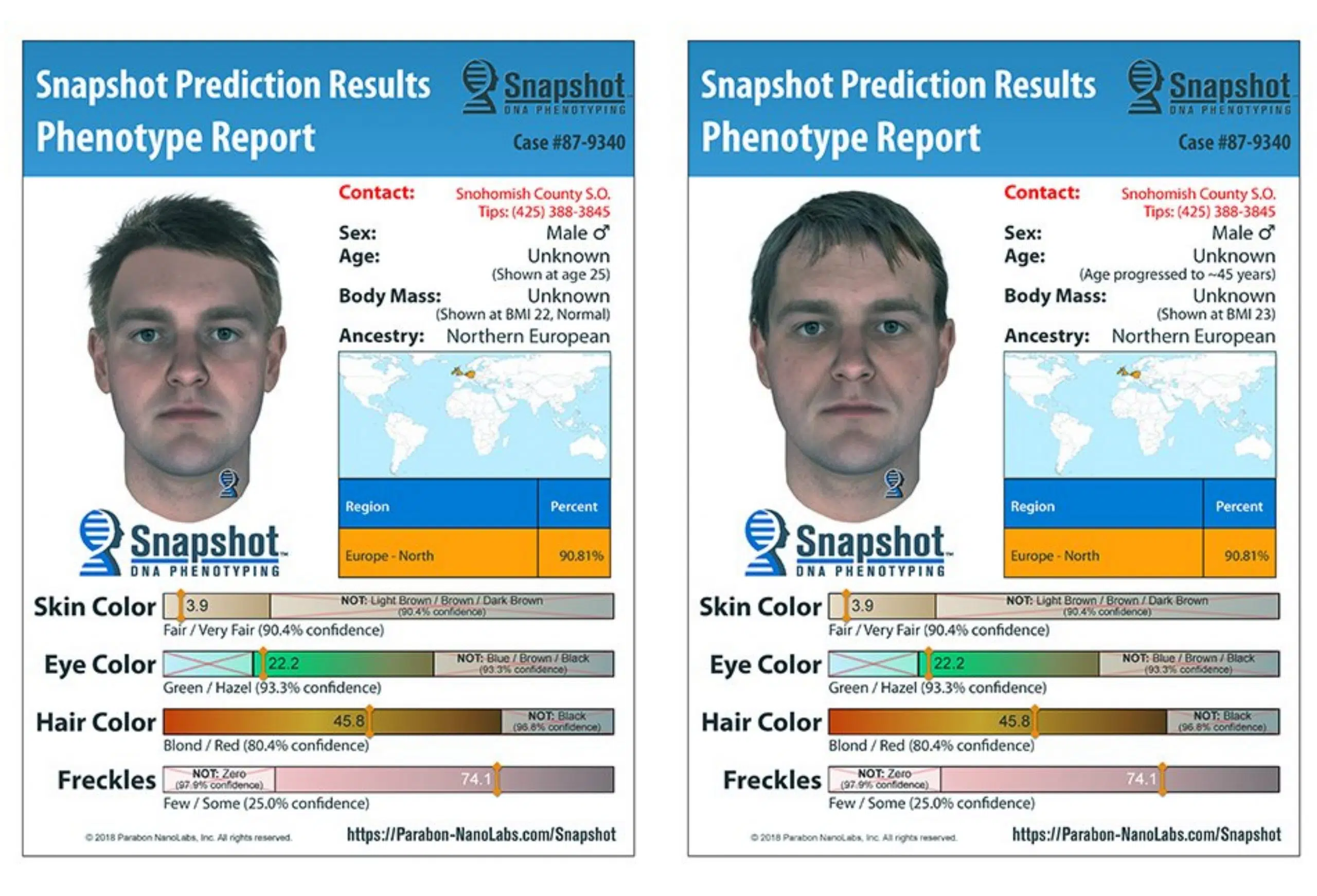 Authorities in Washington State have updated a once cold murder investigation involving a Saanich couple from over 30 years ago.
In 1987, 18-year-old Tanya Van Cuylenborg and 20-year-old Jay Cook, were found murdered in Washington state in November 1987.
The couple were running an errand south of the border in a van and were last seen alive boarding a ferry to Seattle.
Van Cuylenborg's body was found sexually assaulted and shot in the head while Cook's body was found beaten and strangled.
Investigators had no suspects back then, but now new DNA analysis technology has created a sketch man.
"We are releasing these sketches today in the hopes that someone out there will recognize the likeness and provide us with information to help break the case," said Snohomish County Sherriff Ty Trenary. "We are also asking for the public's help, so we can provide some answers to the families of Jay and Tanya who have been waiting for those answers for a very long time.
Cold Case Det. Jim Scharf: Whoever did this came, prepared to commit a brutal crime https://t.co/DKW4N1XTyq pic.twitter.com/nza634qiCh

— Snohomish Sheriff (@SnoCoSheriff) April 11, 2018
Investigators believe someone out there knows something that could help lead to solving the case.
The sketch of the suspect depicts a a white male of European descent with hazel or green eyes, light hair, vary fair skin, possible freckles and possible male pattern baldness.
The DNA profile doesn't account for weight, facial hair or other features like scars. The three ages are for 25,45 and 65.
"We are looking for anyone who knows something related to this case, or can identify a person of interest from the Parabon DNA predictions and images," said Investigations Captain Jeff Miller. "Maybe you were too afraid to come forward at the time, or thought someone else would. Now is the time to share what you may have seen or heard."
A $50,000 reward put up by the victim's families is now being offered in the double homicide.