100.3 The Q! is proud to Present: Laketown Rock!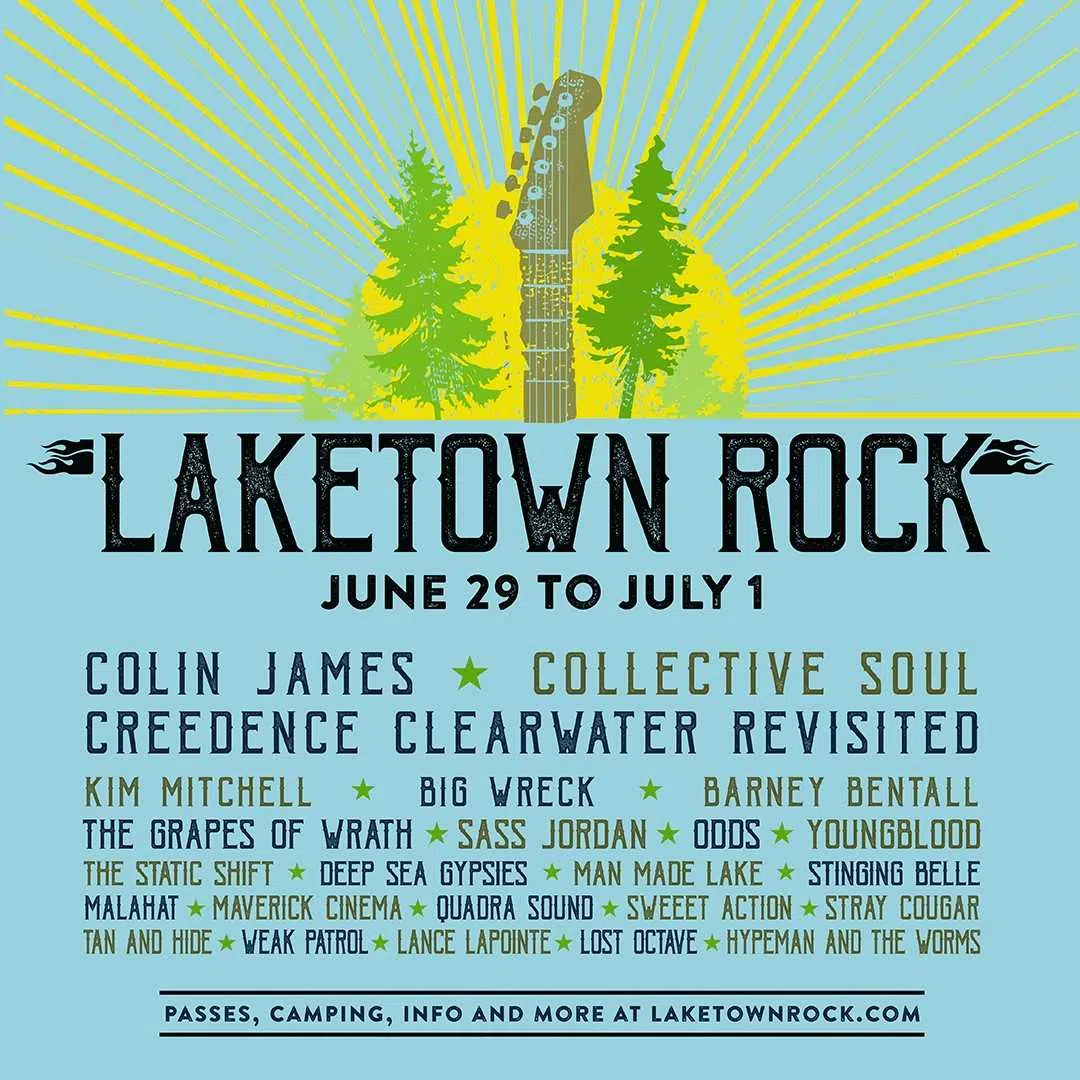 Apr 11, 2018
Graham Caddy
Friday, June 29th – Sunday, July 1st at Laketown Ranch!
Tickets: Starting at $149 for GA Weekend Passes (single day tickets will also be available, prices TBA) On-Sale: Friday, April 13th @ 10AM via
www.laketownrock.com
Here is details on the
Laketown Ranch
venue out in the
Cowichan Valley.
Win tickets and camping from Ed Bain & The Q! Morning Show this week! (Wednesday, April 11th – Friday, April 13th) Ed will ask that you be a random caller number at a random time each morning. 250-475-1003.
LINEUP:
-CREEDENCE CLEARWATER REVISITED
-COLLECTIVE SOUL
-COLIN JAMES
-KIM MITCHELL
-BIG WRECK
-BARNEY BENTALL
-THE GRAPES OF WRATH
-SASS JORDAN
-ODDS
-YOUNGBLOOD
-THE STATIC SHIFT
-DEEP SEA GYPSIES
-MAN MADE LAKE
-STINGING BELLE
-MALAHAT
-MAVERICK CINEMA
-QUADRA SOUND
-SWEEET ACTION
-STRAY COUGAR
-TAN AND HIDE
-WEAK PATROL
-LANCE LAPOINTE BAND
-LOST OCTAVE
-HYPEMAN AND THE WORMS
~Graham (just signing the post here…. Graham is not included in the lineup 🙁 )