Knopfler brothers: probably no-shows for Dire Straits' Rock Hall Induction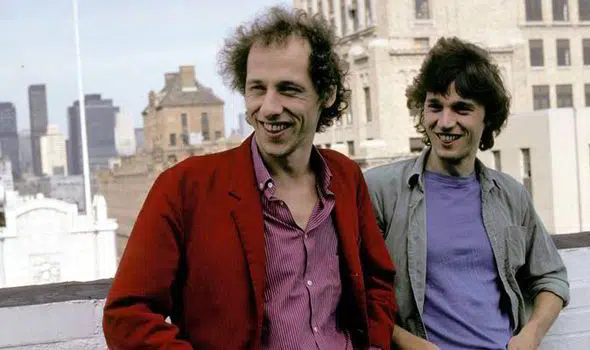 Apr 10, 2018
Ryan & Heather
The Rock And Roll Hall Of Fame induction ceremony for the Class of 2018 takes place April 14, and it looks like neither of Dire Straits' Knopfler brothers will be in attendance.
The band officially called it quits in 1995, and the Rock Hall says six members are significant enough to be inducted: Mark Knopfler, Pick Withers, David Knopfler, John Illsley, Alan Clark, and Guy Fletcher. Both Mark and brother David Knopfler have indicated that they probably won't be there.
Mark did say in a recent interview with a Cleveland rock station that he would like Bob Dylan or Eric Clapton to induct the band.
In recent years, the Rock And Roll Hall Of Fame has hosted some band reunions, but Dire Straits do not look to be one of them.
Read more about the Knopfler no-shows via Vulture online.
The 2018 ceremony on April 14 will induct Dire Straits, Bon Jovi, The Moody Blues, The Cars, Nina Simone and Sister Rosetta Tharpe.