Man allowed back at the Empress after seagull/pepperoni incident 17 years ago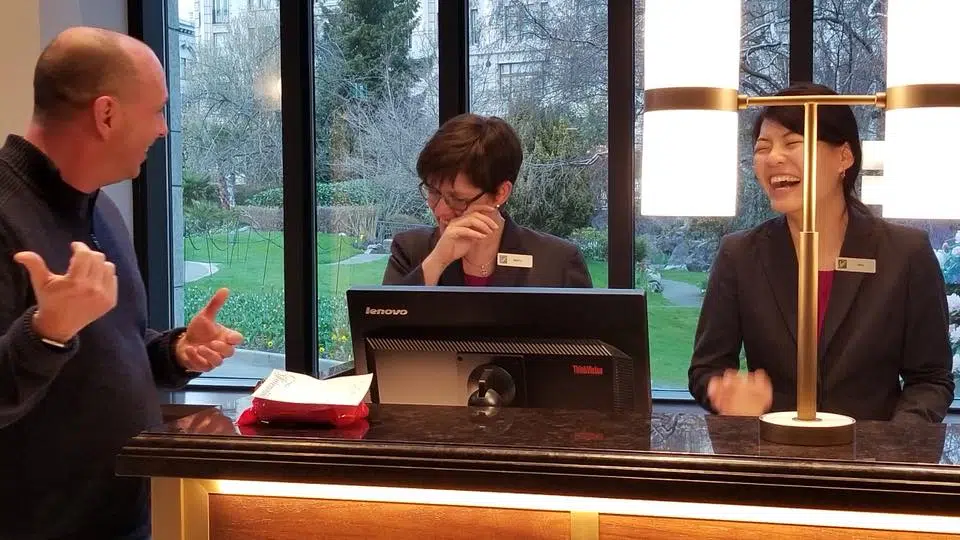 Officials from Victoria's Fairmont Empress says a man who was banned from the hotel more than 17 years ago after an incident involving a suitcase of pepperoni and flock of seagulls in one of their rooms is allowed back.
Nick Burchill, from Nova Scotia says he returned to the Empress just last week to apologize in person for mishap that led to his hotel room being demolished more than 17 years ago.
Burchill says he was young and immature at the time when a flock of seagulls trashed his room when he left the window open, releasing the smell of sausage.
In a widely shared Facebook post, Burchill says he remembers going out for a walk and returned to find about 40 seagulls in his heavily damaged room.
Tracey Drake, the hotel's public relations director says Burchill is forgiven and is allowed back at the hotel after the long ban.
(photo from Facebook)