Attend More Concerts, Live Longer And Feel Better About Your Miserable Self, Say Boffins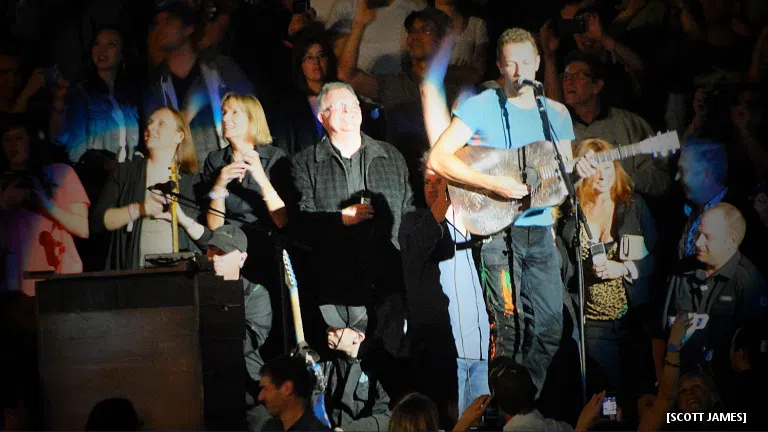 If you're keen on extending your lifespan a bit, and you don't want to gamble on the inevitable medical advances which will make that possible arriving before your timer runs out, start saving up your concert dollars: a study has shown that regularly attending shows can help you live longer.
NME says that the study, conducted by (surprise) live music venue O2 and Goldsmith's University Associate Lecturer Patrick Fagan, indicates that watching and hearing loud music is more beneficial than one might suspect; apparently, spending just 20 minutes at a gig can increase your goodfeels by at least 21 percent. Not 20, not 22, but 21. The study also suggested that there's a direct correlation between "high levels of well-being [and] a lifespan increase of nine years."
Diving in more deeply, participants in the study reported a 25 percent increase in self-worth, a 25 percent increase in feelings of closeness to others, and a 75 percent increase in mental stimulation.
If you want to emworthen yourself and get to hang out on Planet Earth a bit longer, though, be aware: slackers need not apply. The study says that you'll maximize  your health benefits if you attend a concert once every two weeks.  Giddy-up.
---
Love, Dr. Scott James

Subscribe to Scott's Now posts via RSS

Report A Typo