20/20 Hindsight: I Sure Wish I'd Had A Camera With Me When I Saw The Beatles At Empire Stadium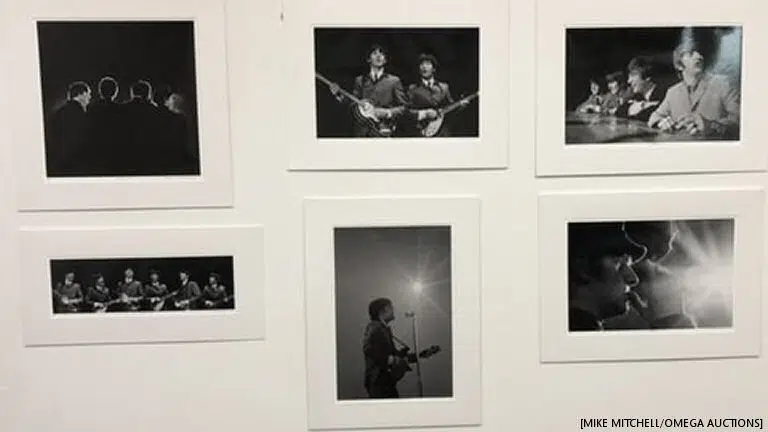 D'oh. A collection of photos of The Beatles, taken during their earliest North American concerts in 1964, and most of which were previously unseen, fetched more than $US358,000 at a British auction on Saturday.
The lot containing 413 negatives, along with their copyrights, belonged to Mike Mitchell, who was 18 when he shot them at 1964 Beatles shows in Washington DC on Tuesday February 11 and in Baltimore on Sunday September 13. The images show the band performing, and at pre-show media conferences. In 2011, Mitchell unloaded a collection of about 50 silver gelatin prints from the Washington DC gig via a Christie's auction, pulling down $362,000 and far exceeding pre-auction guesstimates.
"This is an incredible archive. The unique combination of perspective and light sets them apart from any other Beatles photographs of that period," says Omega auctioneer Paul Fairweather in a media release. "This was reflected in prices achieved for a small selection of prints in 2011, so for the entire archive to be sold with copyright, this is a unique opportunity for collectors and investors alike."
There were a few other Fab Four-related goodies on the block at Saturday's auction. A black Mercedes 500 SEL AMG which was owned by George Harrison for 16 years went for $61,000, a tape reel containing an unreleased Harrison tune, Hello Miss Mary Bee, fetched $24,000, and a hotel registry bearing the signatures of all four Beatles and their manager Brian Epstein was sold for $14,000.
---
Love, Dr. Scott James

Subscribe to Scott's Now posts via RSS

Report A Typo