Fahrenheit 451: Coming To An HBO-Equipped Teleprompter Near You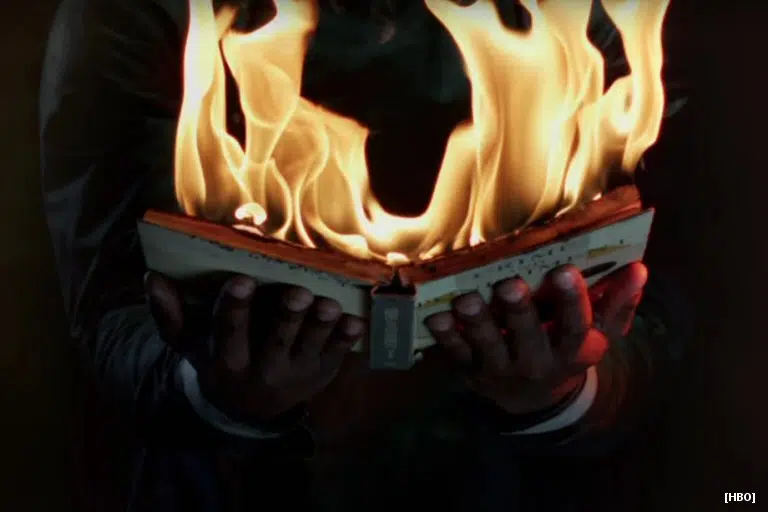 George Orwell's 1984 wasn't the only grim view of a dystopian future in which The Man wielded iron-fisted control over the populace (are we there yet?): Ray Bradbury explored the same kind of scenario in his classic, Fahrenheit 451 — and we now know when it'll come to HBO.
Variety reports that the adaptation will arrive Saturday May 19. The project, which stars Black Panther's Michael B. Jordan and The Shape Of Water's Michael Shannon, was revealed by the network last year; Ramin Bahrani of 99 Houses directed and co-wrote the film.
Bradbury's 1953 novel was an expansion of several shorter works dealing with censorship and authoritarianism. It posited a future where books are banned, considered dangerous to society because of the ideas they impart. The government uses a task force of Firemen to set fire to books when they're discovered, and the penalties for being caught possessing books are non-trivial. The novel and the film center on one Fireman, Guy Montag, who begins to question his job, and rebels against the future social order.
---
Love, Dr. Scott James

Subscribe to Scott's Now posts via RSS

Report A Typo