New multi-use emergency centre to replace Victoria's old fire hall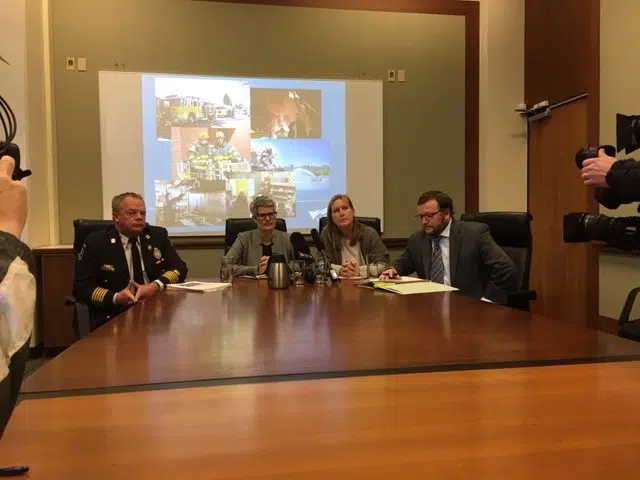 The City of Victoria is planning on creating a new emergency operation centre to replace the old firehall on Yates Street.
The projected $35.9 million multi-use development proposal is slated for a property the city plans to buy Johnson Street near Cook Street.
The new facility will be post-seismic rated and will also have B.C. Ambulance as tenants.
Victoria Mayor Lisa Helps says they are saving $12 million by going this route downtown, instead of simply building a standalone fire hall on the current site.
"Moving the firehall from Yates Street to downtown into a mixed-use building makes a lot of sense with the amount of density we are seeing downtown."
The new space will be 41,700 square ft, replacing the 26,000 square ft old fire hall on Yate Street which has been in operation since 1959.
"The inclusion of an Emergency Operations Centre capable of managing hazard response specific to the City of Victoria is a practical and effective improvement to the management of emergencies on a holistic level," said Fire Chief Paul Bruce.
The city says $30 million for the project is coming out of the debt Reduction Reserve, meaning there will be no increase in property tax.
Local developer Dalmatian Developments Limited partnership is getting the contract.
The proposed project still needs to go through funding and rezoning approval at City Council.
The construction time is estimated at 28 months.